Plumb makes the move into Pro Junior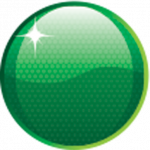 Queensland kart racer Brock Plumb is the latest youngster to confirm his place on the grid for the 2010 CIK Stars of Karting Series.
The Ipswich Boys Grammar Student and 2008 Queensland Rookie State Champion, is excited to take the next step in his karting career courtesy of the CIK Stars of Karting Series.
"I am really looking forward to stepping up my karting campaign and running in the big events for 2010 – and it doesn't get any bigger than CIK!" said Plumb.
"I think with the twin long final format, combined with the fact that the tyres used will generate huge lateral forces – strength and fitness will be a major deciding factor at a number of the events for the series.
"Because of that, I have already started a fitness program to help me be prepared for handling the high powered monster I will be steering in the Pro Junior class.
"The engine horsepower is going to be awesome and the racing is sure to be spectacular and challenging – I can't wait: Bring it on!"
Plumb will be racing a Birel kart supported by Birel importer Champions Way Kart Suppliers – with Plumb sure to draw extensively on the shop owners' extensive CIK knowledge.
"For me, the 2010 CIK Stars of Karting Series will be a true team event," said Plumb.
"Greg Suhle and Ron Paul, the owners of Champions Way Kart Suppliers, will be supporting me in my campaign and with their extensive CIK knowledge and experience I know they will be a great help to me as I look to succeed in the CIK Stars of Karting ranks.
"Graham Armstrong will be in charge of my engine servicing and has a reputation for building some of the country's top engines including the Rotax Tyler Greenbury used in 2009, and of course there is a whole range of other team members including my dad Glen who will all work together to get me on the track and I couldn't be looking at this campaign without them."
The CIK Stars of Karting Series will kick off in Newcastle on March 5-7 and will incorporate championships for will be vying for the East Coast Title, along with one class chosen by the host club.