Jack Wyatt: A US Nitro racer Aussie-bound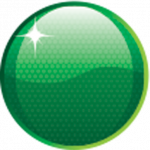 USA vs AUS Nitro Funny Car racing will be front and centre this coming January, with US veteran Jack Wyatt set to hit our shores for both rounds of the International New Year Series at Willowbank Raceway, January 2 and January 16, 2010.
Competing in Nitro Funny Car racing since 1987, the 2007 IHRA Sportsman of the year and two-time IHRA World Championship runner-up who has almost 40 years of drag racing experience under his belt, will be using his Dodge Stratos take on the Aussie Nitro Funny Car racers, and took some time out to chat to Speedcafe from his Iowa base about how he feels about his upcoming Down Under journey.
QUESTION: Are you looking forward to racing in Australia, and have you ever done anything like this before (racing Internationally)?
JACK WYATT: I have never been to Australia before but have always wanted to go, so I definitely feel like coming down to Australia to race is the opportunity of a lifetime.
At the same time, it is really one of those things where it is so exciting to go, but I am kind of nervous as I have never been out of the country to race before like this – sure we have raced in Canada but this is just something totally different.
Q: You will have US veteran and 2009 USA vs AUS Nitro Funny Car winner Gary Densham as your guide for the event – how does it feel to have such an experienced racer, and someone who despite being based on the other side of the world has such a history in this country racing Nitro Funny Cars, in your corner?
JW: I am really glad that Gary Densham will be coming out as part of our crew –he will certainly be a bit of an 'ace in the hand' for the team with so many trips over here to race in events like this at Willowbank Raceway over the past decades.
He has been guiding us through what to expect and telling us a bit about the competitors – you guys really have some strong racers there by the sounds of it, so it is going to be interesting!
Q: Densham set a new record when he was here at the beginning of 2009 with a 'four second' pass at 300 plus miles per hour – do you think you will be able to do the same?
JW: For us, we have never been to Willowbank before, so it is going to be like going to any track that you are new too… getting a grip of the facility and the conditions and what you need set up wise etc.
We are so fortunate that Gary has run there before and can pass on some knowledge – although he has set the bar pretty high for us with that national record and what not!
We will just get out there and try and be competitive, we definitely want to run in the four second zone and at 300 miles per hour, and while the first couple of runs will be in the testing frame of mind and that kind of thing, we can hopefully swing it around and go pretty quick once we know what we are looking at.
Q: How important is the national pride aspect of this competition to you?
JW: The whole USA versus AUS thing is interesting, and we have had some great Aussies who are over here in the States racing like Graeme Cowin, and when they come over they want to do well against us and when we come down there we want to do well and represent for the States.
We certainly know there is some good competition from the Aussies, and not knowing the territory we are bit nervous, but we will just see how things go and you can rest assured that we will be doing everything we can to bring home the title for the USA!