Story of '09: Just what The Doctor ordered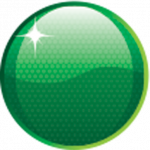 There's no looking past Valentino Rossi's seventh premier class world title as Speedcafe's Motorcyle 'Story of 2009.'
The Italian hero claimed his seventh MotoGP crown, plus his ninth of career world championship across all categories aboard his Yamaha in a typical dominating season.
His victory wasn't as easy as what the above statements suggests, with challenges coming from his team-mate Jorge Lorenzo and Australian rider Casey Stoner, however, when it was all said and done, Rossi was the best and most consistent rider in 2009.
"It's a great achievement, and for me it's the ninth championship, the seventh in MotoGP," 'The Doctor' said after sowing up the title in Malaysia.
"I have to thank all the guys from Yamaha, who are great, and all the Fiat Yamaha team, from Jeremy (Burgess, chief mechanic) and all the mechanics to all the guys that work for me, and all my friends. All the people that helped me with this great achievement."
Rossi paid a special tribute to his team-mate Lorenzo.
"Throughout the season I had great rivals, at the end especially Jorge my team-mate, who stayed very close to me, and we had some great fights. He's a great rival so congratulations to him," Rossi said.
"But we are on the top and now we'll relax and try to take in this achievement. The ninth championship is great – I'm so happy."
Another great performance in 2009 was the magnificent recovery from Australian Ducati rider Casey Stoner. The 2007 world champ was right in the fight in the first part of the season, but the New South Wales born man had a three-round spell on the sidelines when he was struck by a 'mystery sickness.' It was later revealed that he had a fatigue-related illness.
When he came back, though, he was at his stunning best. He finished second in his first race back before taking a superb win on his home-track at Phillip Island.
Stoner's comeback was a great performance, but not as good as Rossi's overall efforts. The question now? Can Rossi win a 10th career title in 2010?