Johnson continues reign at Borderline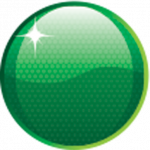 American Jason Johnson won the Mount Gambier round of the Performance Wholesale World Series Sprintcars Championship for the third consecutive year this evening.
Driving the #47 HM Racing entry Johnson was the star performer on the Borderline Speedway on his way to claiming his second win in as many nights of competition in the East Coast Pipeline Speedweek.
The Louisiana-native qualified eighth fastest before recording a solid haul of points during his heat races and posting the fastest time in the Pole Shootout Dash Pursuit to claim the number one starting spot for the 35-lap A-Main.
Johnson jumped into the lead at the start, only to have to do it all again when third-placed starter James McFadden gyrated his machine on the opening lap.
Throughout the main event Johnson was shadowed by the Orrcon Steel-backed driver of Robbie Farr, however, when Farr tagged Johnson's rear bumper and spun exiting turn four in the closing stages, it allowed Johnson to drive to a comfortable victory.
"As the saying went when I was driving for the Disbury team 'This is My Town', and it is great to continue my winning run here with the HM Racing team tonight," said Johnson.
"The track was really hooky and demanding which made it pretty hard to pass so I was trying to keep some distance from lapped cars to make sure I didn't get caught up behind them.
"Late in the race I 'missed the bottom' and spun the tyres before feeling a hit from behind, I later found out this is when Robbie spun."
Tonight's win was Johnson's third from five starts in this year's Series and the 17th since he made his debut in 2003. It is also the fifth consecutive year that Johnson has finished on the podium in Mount Gambier.
Finishing second behind Johnson was West Australian Ryan Farrell and championship leader Brooke Tatnell. Farr recovered from his spin to cross the line seventh.
Round seven of the 2009/2010 Performance Wholesale World Series Sprintcars Championship will be held at the Avalon Raceway in Victoria on December 30.
PERFORMANCE WHOLESALE WORLD SERIES SPRINTCARS
ROUND 6 of 14
East Coast Pipelines Speedweek – Rd 3
1. Jason Johnson
2. Ryan Farrell
3. Brooke Tatnell
4. Danny Smith
5. Matt Egel
6. Max Dumesny
7. Robbie Farr
8. Kerry Madsen
9. Jamie Veal
10. Grant Anderson
11. Stephen Bell
12. David Murcott
13. Cameron Gessner
14. Luke Dillon
15. Lynton Jeffrey
DNF James McFadden
DNF Craig Dollansky
DNF Bryan Mann