CONTROVERSY WEEK: Team-mates bring back the biff!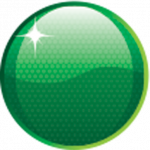 It's Day 3 in Controversy week, and Speedcafe is bringing back the biff!
The 1994 Australian Manufacturers Championship (later known as Super Tourers) saw a relative slim field enter, however, the racing was always spirited. At Winton, though, it might have been too spirited …
BMW team-mates Tony Longhurst and Paul Morris were the category's leading contenders and together, won every race of the series – even the race when they took each other out!
In the penultimate round of the series at Winton, Morris (Diet Coke BMW) led Longhurst (Benson and Hedges BMW) with a few laps to run in fading light. The race climaxed when the wheels of their BMWs locked, sending the pair spearing into the wall on the old front straight.
Thinking that Morris had deliberately taken him off, Longhurst leaped out of his Bimmer and punched Morris through the window of his car three times.
Classic controversy!
Adding to this classic Aussie accident is the commentary from none other than Darryl Eastlake. Quote: "Oh no, he's put the biffo back into the bingle!"