Schatz picks up where he left off in Oz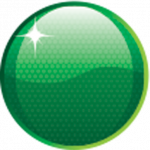 World of Outlaws Champion Donny Schatz started his Australian campaign in winning fashion at Tyrepower Parramatta City Raceway tonight.
Driving the Garry Rush-owned Pick'n'Payless entry Schatz started the main event from sixth position but it wasn't long before the American began to assert his dominance on the 30-lap main event.
A series of stoppages in the opening laps slowed Schatz's run to the front of the field from his sixth starting position, however, once he hit the front he was never headed on his way to victory.
"I'm glad to be back, mother nature didn't co-operate last night and we here tonight, we got a great race in and glad to get the win," said Schatz.
Garry Brazier finished second to Schatz, a result that appeared likely to change if the race wasn't cut short due to time constraints when third placed runner Damien Abbott upended his Aussie Forklifts machine after contact while lapping Mitchell Dumesny with three laps remaining.
Brazier was on the charge late in the race and was closing in the rear of Schatz's Pick'n'Payless entry but he was forced to settle for second place behind the American star.
Finishing third was Schatz's fellow American Tim Shaffer.
NASCAR legend Tony Stewart continually adapted to his return to the dirt track in a Sprintcar throughout the evening before coming from the rear of the man event to finish seventh.
"I think to finish seventh from the tail was ok, it was a good first night for me, obviously not as good as my team-mate who won the race but he runs 100 races a year and I get to run three," said Stewart.
"I don't know how many days it is until we run again but I can't wait for it.
"I'm a little tired tonight, it is a set of muscles that I don't use very much but I had a blast.
"The rain really hurt the racetrack, it was hard, with the rain that we got over the last couple of days it was bound to make the track a little messy but I think everybody did a pretty good job considering the conditions."
The American trio of Schatz, Shaffer and Stewart will all be back in action in two days time at the Sydney venue when they battle for the Hogs Breath Sprintcar International.
VALVOLINE AUSTRALIAN SPRINTCAR GRAND PRIX
Tyrepower Parramatta City Raceway, Sydney, NSW
1. Donny Schatz
2. Garry Brazier
3. Tim Schaffer
4. Grant Tunks
5. James Thompson
6. Adrian Maher
7. Tony Stewart
8. Daniel Goldoni
9. Ian Loudoun
10. Darryl Campbell
11. Damian Abbott
12. Mitchell Dumesny
13. Marty Perovich
14. Kelly Linigen
15. Martin Lawes
16. Anthony Orr
17. Peter Gordon
18. Roddy Bell-Bowen
19. Glen Saville
20. Ben Atkinson
21. Warren Ferguson
22. Brett Loadsman
23. Ian Madsen
24. Gary Rooke