CONTROVERSY WEEK: The 1992 Bathurst 1000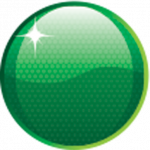 Day 2 of Speedcafe's Controversy Week sees us look back at the 1992 Tooheys 1000 at Bathurst.
The race was the last in Australia's Group A era before the start of the category that has become known as 'V8 Supercars.'
Mark Skaife and Jim Richards had dominated the Australian Touring Car Championship scene in 1991 and 1992 in the all-conquering Nissan GTR – the car dubbed 'Godzilla.' The car took Richards and Skaife to an ATCC each, plus back-to-back Bathurst 1000 wins.
However, their last win in the 1992 Bathurst will be remembered for the controversial end to the race. A major downpour hit the track, causing multiple cars to crash – including the race leading Nissan of Richards and Skaife. The race was red flagged, and despite the fact that the Winfield GTR was buried in a pile of other cars, Richards and Skaife were justly declared the winners.
That fact, though, didn't suit the majority Ford and Holden fans at the podium presentation. The mob booed the Nissan pair, chanting 'bullshit' to the victors.
On the podium, Skaife said "We led the race all day … that's the way it is."
Richards, however, left a little less to the imagination …
"I thought Australian race fans had to a lot more to go than this, this is bloody disgraceful. I'll keep racing, but i'll tell you what, this will remain with me for a long time. You're a pack of arseholes."
It was controversial at the time, but now on reflection, just one of the great moments that have shaped the history of Bathurst's Great Race.