Phillip Island part of iRacing.com World Tour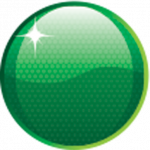 The L&H 500 V8 Supercar race will be part of a 14-event iRacing.com World Tour on the world's premier motorsport simulation in 2010.
Starting in January members of iRacing.com will be able to participate in same-weekend virtual versions of more than a dozen of the world's top motorsport events.
Beginning in January with the Grand-Am Rolex 24 at Daytona International Speedway's road course, and then continuing with the Daytona 500 in February, the Mobil 1 12 Hours of Sebring in March, and including the Indy 500 and British Grand Prix at Silverstone, iRacers will have the opportunity to compete in a total of 14 events ranging from American short-track classics to Formula One and Australian V8 Supercars.
The series concludes in November with the running of the NASCAR Sprint Cup Series finale at Miami-Homestead Speedway.
"From the start it has been the plan for iRacing.com to duplicate the real world of global motorsport in the virtual space," said Tony Gardner, president of iRacing.com.
"The more than 15,000 subscribers who've signed up over the past year range from veteran simracers to gamers looking for more challenging driving games to amateur and professional racing drivers aiming to hone their real-world skills.
"What they all have in common is a love of driving race cars and for the sport of auto racing overall. They tend to follow the major global series, so we're providing all of our members, regardless of their iRacing license level, with the opportunity to race appropriate cars at the same venue on the same weekend as these marquee events."
While iRacing's virtual events will run on millimeter-accurate versions of the same track as the real-world races, the iRacing events are scheduled so as not to preclude members watching the real-world event on television. In the case of endurance sports car races, the virtual events bow to the reality of real-world schedules by condensing races to a few hours duration.
Don't look for 5,000 iRacers to be running side-by-side and nose-to-tail around Daytona International Speedway; the iRacing service is capable of scheduling as many iterations of a given race as necessary to accommodate every member who signs up, and then assigning the entrants to each iteration according to their experience and skill level.
"At the most popular events, we could have as many as a couple hundred races running simultaneously," said Steve Myers, iRacing's executive producer.
"And each race will be hard-fought because the racers will all be of similar skill level. We think it will be neat for our members to have the chance to race in their own Daytona 500, Indy 500 or British Grand Prix the same day as the real-world race. It's fun and it's a way to get closer to that event."
Myers noted that appropriate cars from iRacing's vehicle inventory will be used at each event.
"We'll have the Chevy Impala SS for the Daytona 500, the Dallara IC 09 for the Indy 500, the Riley Mk XX for the Rolex 24, and the Corvette C6.R for the Mobil 12-Hours of Sebring. Our drivers will be competing not just on an absolutely exact duplicate of the track, but in cars that are painstakingly and accurately engineered to perform exactly like their real-world counterparts. You can't get closer without actually racing the real car on the real track."
Myers noted that for the British Grand Prix the car currently scheduled for use is Mario Andretti's 1978 Formula One World Championship-winning Lotus 79, "unless of course a contemporary Formula One car shows up in our inventory before then."
2010 iRacing.com Special Events schedule:
January 30 – Grand Am – Rolex 24 – Daytona International Speedway road course
February 13 – NASCAR – Daytona 500 – Daytona International Speedway
March 20 – ALMS – Mobil 1 12 Hours of Sebring – Sebring International Raceway
April 25 – NASCAR – Aaron's 499 – Talladega Superspeedway
May 29 – IRL – Indy 500 – Indianapolis Motor Speedway
June 5 – Grand Am – Sahlen's Six Hours of the Glen – Watkins Glen International
June 12 – SK Modified – Coors Light Modified 100 – Stafford Motor Speedway
July 10 – Formula One – British Grand Prix – Silverstone
July 24 – NASCAR – Brickyard 400 – Indianapolis Motor Speedway
August 21 – NASCAR – Sharpie 500 – Bristol Motor Speedway
September 11 – V8 Supercars – L&H 500 – Phillip Island Grand Prix Circuit
October 2 – ALMS – Petit Le Mans – Road Atlanta
October 16 – Late Model – Whelen Late Model 300 – South Boston Speedway
November 20 – NASCAR – Ford 400 – Miami-Homestead Speedway
Schedule as of 21 December 2009. Specific details to be posted on iRacing.com member site.