CONTROVERSY WEEK: Ambrose and Murphy, Bathurst 2005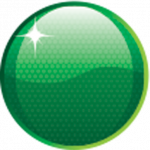 Welcome to Speedcafe's Controversy Week!
The sport of motor racing is full of highs and lows, winners and spinners.
The team at Speedcafe this week has selected seven of the most controversial incidents in Australian motorsport. At the end of the seven days, you can be the judge on which moment you think was the most controversial.
Kicking off Controversy Week is two former arch-rivals of V8 Supercars – Marcos Ambrose and Greg Murphy.
On lap 145 at Bathurst (just 16 laps remaining), the pair made heavy contact approaching The Cutting, almost throwing Ambrose's Pirtek Falcon off the side of The Mountain.
The track was briefly blocked, and many cars were damaged in the wreck.
"Murphy made a mistake coming out of turn two and I had the momentum on him. He had a chance to avoid the accident and did not," he said.
"(The crash) destroyed our race, and destroyed a lot of others' (races), and, who knows, it could have destroyed our championship."
Ambrose was right – it did ruin his hunt for a third championship, as his team-mate Russell Ingall raced on to claim his maiden title.
Murphy, on the other hand,
"That incident was unfortunate and he obviously thinks that I was to blame," he said.
"I completely think the opposite and we'll never agree on it."