Tatnell wins Speedweek opener in Adelaide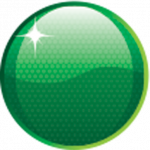 Performance Wholesale World Series Sprintcars Championship leader Brooke Tatnell has continued his winning ways with victory in the opening round of the East Coast Pipeline Speedweek at Adelaide's Speedway City this evening.
After starting from the outside of the front row, The Krikke Motorsport pilot grabbed the lead from top qualifier, Jason Johnson, at the start of 35-lap A-Main event.
Local driver Luke Dillon brought out the first caution period of the feature race when he collected the turn two wall, breaking the front axle on his Hogs Breath-backed entry putting an end to his campaign.
At the ensuing restart Phil March, who secured his spot in the A-Main event with a second place finish in the B-Main, came together with Danny Reidy in turn three. As a result March rolled and brought out the red lights.
From that point Tatnell was never challenged and powered his way to victory by a significant margin aboard the Toyota Genuine Parts supported Cool Chassis.
"There is no greater way to start Speedweek than with a win," said Tatnell.
"After a tough year in America we need the wins and there's no better time to win than when the money is on offer like it is in Speedweek.
"The car was fast all night long, I was pushing pretty hard in the feature race and when I came up on some lapped cars I moved around the track a bit and hit a hole which nearly spun me out. From there I continued to push pretty hard and was very happy to have come away with the win.
"The track was pretty 'racey' all night and it was great to see a capacity crowd back here in Adelaide."
In his return to the venue he has called his Australian home for the past five years, Johnson once again put on a show for the huge crowd in attendance on his way to second place for the HM Racing team.
Robbie Farr continued his consistent run to record a third place finish in the East Coast Pipeline/Orrcon Steel entry ahead of Max Dumesny and Kerry Madsen.
USA Sprintcar Legend Danny Smith put in a solid effort during his debut for the ADRAD Racing outfit to finish sixth, one spot ahead of local star Jamie Cobby.
The competitors now head up the Freeway to Murray Bridge Speedway for round two of Speedweek tomorrow (December 27) night.
PERFORMANCE WHOLESALE WORLD SERIES SPRINTCARS
ROUND 4 of 14
East Coast Pipeline Speedweek – Rd 1
1. Brooke Tatnell
2. Jason Johnson
3. Robbie Farr
4. Max Dumesny
5. Kerry Madsen
6. Danny Smith
7. Jamie Cobby
8. Bryan Mann
9. Ryan Farrell
10. Andrew Scheuerle
11. James McFadden
12. Steven Lines
13. Daniel Pestka
14. Mark Reuter
15. Cameron Gessner
16. Danny Reidy
17. Philip March
18. Luke Dillon