Story of '09: Helio avoids jail, wins Indy 500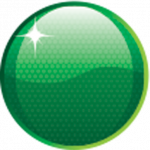 Entering season 2009, the future of Brazilian IndyCar star Helio Castroneves was looking bleak.
Forced to defend serious tax evasion charges in Miami, Castroneves missed both official pre-season tests as well as the first race of the IndyCar Series in St Petersburg as he fought to not only clear his name, but also avoid jail time.
Australian eyes followed the situation closely as Will Power was drafted in by Roger Penske to fill the seat of Castroneves.
Then on the eve of the Long Beach Grand Prix, Castroneves was found to be not guilty of all but one charge (the final count dropped by prosecutors soon after) and Castroneves quickly jumped aboard a jet to take up his place in the #3 Team Penske IndyCar.
For Power, it meant a diversion to a part-time schedule in a third Penske entry.
Stan Sport is the only way to watch every round of the INDYCAR SERIES. Click here for all the action streaming ad-free, live and on demand.
The Long Beach weekend was an emotional reunion for Castroneves and the Penske crew, but the event that put a 'full stop' on the Castroneves saga was undoubtedly the Indianapolis 500.
Castroneves took a strong win to claim his third Borg Worner trophy and join Louis Meyer, Wilbur Shaw, Mauri Rose, Johnny Rutherford and Bobby Unser as three-time Indy 500 winners.
While his Penske team-mates Ryan Briscoe and Power are now arguably more favoured in terms of outright championship contenders, Castroneves will enter the 2010 Indy 500 as the pre-event favourite as he aims to match four-time winners AJ Foyt, Al Unser and Rick Mears.
For Castroneves, the whirlwind March-April period was unusual preparation for an Indy 500 assault.
"We had our ups and downs, but all in all I think it was a great season," said Castronves upon reflection on 2009.
"Personally, the year started out under unusual circumstances. It was certainly a difficult time for me and my family, and when you add to that the fact that I was not able to compete in St. Petersburg (I missed my first race in 10 years with Team Penske) it really made things tough.
"I'm so thankful everything turned out the way it did, and that I was able to come back and drive the #3 Team Penske car for the rest of the season.
"Returning to the cockpit at Long Beach will be one of my most memorable racing moments. It felt so good to be back in the car after such a long off-season. My team was incredibly supportive of me, which was fantastic, and the fan support I got was just overwhelming and helped me get through the entire experience.
"As far as the season goes, I think we had a lot of success. I was able to capture my third Indianapolis 500 victory, which was Penske Racing's record 15th win at the Brickyard.
"The entire month was like a dream – we won the pole and the Pit Stop Competition leading into Memorial Day Weekend and capped it all off with a win – truly an amazing performance by everyone at Team Penske."
Castroneves is already eyeing a fourth Indy 500 crown in 2010.
"It's amazing to me to think that next year I could earn my fourth win at the Indy 500 – that would be an incredible achievement for me, and clearly one of my main goals for 2010," said Castroneves.
The Brazilian also admitted that his impending fatherhood has helped put the difficulties and successes of 2009 into perspective.
"While I may have had a few disappointing results there in the final events, one thing that made my season unforgettable is the fact that I'm going to be a father soon," said Castroneves.
"During the summer, we found out that my beautiful girlfriend, Adriana, is pregnant and we're expecting a baby girl in January. I am so excited to be a dad; it's truly been the most exciting news. Knowing that I'm going to have a little daughter makes all of the past year's difficulties a little easier to accept.
"I learned a lot in 2009 both personally and professionally and I'm really looking forward to the off-season to relax and re-charge. We'll take everything we learned this past season and use it as we prepare for 2010. I know that with hard work, Team Penske can achieve the results we're looking for next year."