Story of '09: Schumi's still-born return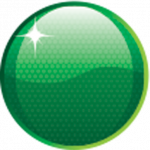 Michael Schumacher won no Formula 1 races in 2009, scored zero points and, in fact, did not contested a single race.
So, how does he qualify as the Formula 1 Story of 2009?
Easy! He said he was going to race.
The seven-time world champion made himself available to drive when his Ferrari protégé and friend Felipe Massa was injured when a wayward suspension part from Rubens Barrichello's Brawn car hit him in the helmet during qualifying in Hungary.
The incident took Massa out of the remaining five races of the F1 season, and sent the world's media into overdrive when Schumacher was first rumoured, and then named, as Massa's replacement.
Having been away from racing since 2006, Schumacher returning was a great story amongst an already busy year in F1 – a new team
winning, Jenson Button at the front and Australian Mark Webber having his best season to date. There was lots to talk about (and it wasn't just typical F1 politics …)
Sadly, just over a week away from his return to the cockpit, Schumacher pulled out, blaming a pre-existing neck injury from a recent motorcycle accident.
Instead, Italians Luca Badoer and Giancarlo Fisichella replaced Massa, and neither of them scored a single point in red.
It would have been interesting to see how Schumacher would have faired behind the wheel of a Formula 1 car again, and it was a shame we didn't get to see it in 2009. But 2010 is another year …
Schumacher, the sport's most successful driver, confirmed yesterday that he will drive for Mercedes Grand Prix team, set to partner Nico Rosberg at the newly-branded team (Mercedes acquired championship-winners Brawn GP).
So, how will he fair in amongst a new crop of stars like Lewis Hamilton and Sebastien Vettel? The questions are fascinating the answers will be 'edge of the seat' stuff …