STATS WEEK: Davison the King at left turns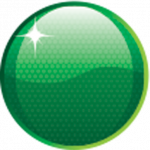 Merry Christmas Speedcafers!
While you open up your presents and enjoy the festive season with your loved ones, Speedcafe continues its 'Stats Week,' looking at the championship points scores in a number of different lights …
With all the talk of Team Vodafone ace and two-time V8 Supercar champion Jamie Whincup eyeing a future in NASCAR, perhaps the real king of turning left all afternoon has been overlooked …
That's the latest statistical fact – albeit largely irrelevant – from Speedcafe.com.au's week of number-crunching features.
THE FINAL RACE OF THE 2023 REPCO SUPERCARS CHAMPIONSHIP ON ONE OF THE WORLD'S BEST STREET CIRCUITS. GO ALL IN AT THE VAILO ADELAIDE 500, CLICK HERE TO BUY TICKETS
Taking into account the 12 races held in an anti-clockwise direction in 2009, Will Davison comes out on top for Toll Holden Racing Team, while Whincup drops to second in the points standings.
Whincup remains in top spot when the tables are turned and only circuits with a clockwise direction are taken into account.
Check back tomorrow for the next instalment of STATS WEEK – only on Speedcafe.com.au … the place to get your racing stats fix!
We promise we have something more relevant for tomorrow …
2009 Clockwise Circuits
12 Races
Actual 2009 Championship position in brackets

1. (1) Jamie Whincup 1578
2. (2) Will Davison 1209
3. (6) Steven Johnson 1146
4. (4) Craig Lowndes 1095
5. (3) Garth Tander 1026
6. (5) Mark Winterbottom 1020
7. (7) James Courtney 960
8. (8) Rick Kelly 921
9. (10) Lee Holdsworth 852
10. (9) Russell Ingall 837
11. (15) Paul Dumbrell 810
12. (16) Fabian Coulthard 807
13. (12) Shane van Gisbergen 801
14. (13) Steven Richards 780
15. (11) Michael Caruso 744
16. (14) Jason Richards 726
17. (20) Cameron McConville 720
18. (19) Jason Bright 714
19. (18) Todd Kelly 621
20. (22) David Reynolds 615
21. (17) Alex Davison 564
22. (21) Greg Murphy 504
23. (24) Tony D'Alberto 444
24. (25) Jason Bargwanna 441
25. (27) Michael Patrizi 456
26. (26) Jack Perkins 411
27. (28) Dean Fiore 414
28. (23) Tim Slade 375
2009 Anti-Clockwise Circuits
14 Races
Actual 2009 Championship position in brackets

1. (2) Will Davison 1835
2. (1) Jamie Whincup 1771
3. (3) Garth Tander 1755
4. (4) Craig Lowndes 1507
5. (5) Mark Winterbottom 1394
6. (8) Rick Kelly 1251
7. (7) James Courtney 1242
8. (11) Michael Caruso 1233
9. (9) Russell Ingall 1221
10. (12) Shane van Gisbergen 1184
11. (10) Lee Holdsworth 1154
12. (6) Steven Johnson 1109
13. (17) Alex Davison 1084
14. (21) Greg Murphy 1051
15. (14) Jason Richards 1034
16. (18) Todd Kelly 1018
17. (13) Steven Richards 1000
18. (15) Paul Dumbrell 967
19. (19) Jason Bright 893
20. (16) Fabian Coulthard 858
21. (25) Jason Bargwanna 851
22. (23) Tim Slade 846
23. (20) Cameron McConville 845
24. (22) David Reynolds 813
25. (24) Tony D'Alberto 752
26. (26) Jack Perkins 582
27. (27) Michael Patrizi 469
28. (28) Dean Fiore 254