John Harvey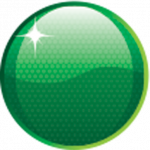 Born in Sydney in 1938, John Harvey is best-remembered for his triumph at Bathurst along with Peter Brock and Larry Perkins in 1983. Brock suffered an engine failure early in the race and took over the second HDT team car from Harvey and in the process benched his brother Phil. Harvey was running strongly at that stage of the race and many believe even without Brock and Perkins intervention he would have won the race.
Prior to his time in touring cars, Harvey forged a strong reputation in speedway. Beginning in 1957 he raced just about every weekend for seven years. After switching to road racing, Harvey drove cars such as the Austin Cooper S and Brabham BT23E Repco. Harvey won the 1966 Australian 1.5 Litre Championship driving a Repco Brabham BT14 Ford. All up Harvey made five starts in the Australian Grand Prix.
He began an involvement with Bob Jane's racing team in the late 1960s and moved to Melbourne. Harvey won the 1971 and '72 Australian Sports Car Championships driving the mighty McLaren M6B Repco V8 for Jane. He even turned plenty of heads with that same car in Japan. He drove Jane's Repco V8 powered Holden Torana in Sports Sedan racing, winning both the Toby Lee Series at Oran Park and the Marlboro Series at Calder Park Raceway in 1973.
In 1976 Harvey won the first round of the Australian Touring Car Championship in a one-off drive in a B&D Autos-sponsored Torana L34 at Symmons Plains. Later in the year Harvey was signed up to co-drive with Colin Bond in the Holden Dealer Team L34 Torana. He finished a close second in the Bathurst 1000 to Bob Morris and John Fitzpatrick. With Bond leaving the Holden team at the end of 1976, Harvey then became the lead driver for the 1977 season.
In 1978 Peter Brock re-joined the Holden Dealer Team and became No.1 driver with Harvey driving the No.2 car. This established the pattern for almost a decade. The Harvey car effectively becoming Brock's backup, notably winning the 1978 Rothmans 500 event at Oran Park teamed with Charlie O'Brien.
At the start of 1987 Harvey split with Brock, unhappy with Brock's flirtation with 'New Age' ideas like his 'Energy Polariser'. In what became Harvey's final year as a professional race car driver, he teamed up with Allan Moffat to drive a Commodore to a surprise victory in the first round of the 1987 World Touring Car Championship at the famous Monza circuit in Italy. After finishing seventh, the pair were promoted as the first six BMW M3s were disqualified from the race. All up they competed at four events in Europe, plus Harvey team-up with old touring car rival Kevin Bartlett for his 18th and final start at Mount Panorama.
In November that same year he won the first World Solar Challenge from Darwin to Adelaide. The Sunraycer completed the 3,005km journey with an average speed of 66.9 km/h, finishing the race in just 5.2 days. This second place vehicle arrived in Adelaide two days after the Sunraycer.
For many years Harvey involved himself in driver education and training, including the HSV Academy of Advanced Driver Training, plus responsibility for training of celebrities at three Australian Grand Prix Celebrity Challenge events. He also took the wheel for a number of years at both Adelaide and Albert Park as the Safety Car driver for the Grand Prix. Harvey worked for many years as a CAMS observer, which included racing driver licence testing.
These days he is classified as retired; well kind of.
"A lot of people think what will you do when you retire?" said Harvey. "I have to say that I have plenty on the go, but the great thing is that I do it at my own pace."
"I work with a friend of mine who has a race workshop at Kinglake West and we have restored a number of old open-wheeled race cars over 12 years. I have been fortunate enough to then run some historic events in such cars as a Brabham BT21, a Lotus Formula Junior and Lola Formula Junior race car. Plus Paul Stubber has my 1977 A9X Torana that I ran in the Australian Touring Car Championship, which he lets me steer from time to time. I have even run a pre-WWII Talbot Largo F1 car in historic hill climb events. So really I probably still drive three or four times a year in some great old race cars."
The versatility of the likes of Harvey is somewhat lost in today's motor sports scene, with drivers only sampling different categories as they climb the ladder. The other big change are the cars and the circuits themselves.
"I don't like to compare the different eras of racing," said Harvey. "The challenge when I raced was so different as we had more production-based cars. Whereas today they seem to be bullet proof, but I think they have more crashes! Plus the circuits have certainly changed. Bathurst today is more like a billiard table compared to when we raced in what was the dangerous days. In saying all that we certainly enjoyed it at the time."
Harvey has become one of the stars at events such as 'The Muscle Car Masters'. From a race fan point of view it has allowed people to get close to the heroes of yesteryear, plus the cars which shaped motor racing in Australia.
"Not only did I enjoy that period as a driver, but certainly so did the fans," said Harvey. "Plenty of people come up and ask about a race I did, whether it was speedway, touring cars, open wheelers or sportscars at tracks in Australia, Europe or Japan! So I think I can be excused for not remembering absolutely every race I did."
Harvey does stay abreast of the V8 Supercars and is an avid follower of Grand Prix car and motorcycle racing. In fact he never misses a race on the TV and says attending the Grand Prix in Melbourne is a must each year. The fact that there can be an added bonus for Harvey at Albert Park is a plus.
"I am looking forward to the Grand Prix in 2010 as I have been invited to drive a genuine Ford GT40. It's an opportunity like that which pricks my ears up and I am guaranteed a great thrill."
Here is John Harvey in a great battle with Kevin Bartlett at Bathurst in 1982