STATS WEEK: Garth 'The Man' post-Bathurst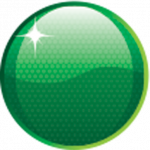 Garth Tander is the man that enters 2010 with the hottest late-season form, according to this week's statistical insights on Speedcafe.com.au
In a tally calculated internally by many of the teams, the races post-Bathurst are often viewed as a vital indicator for the following season.
And on this occasion, it's the lanky Toll Holden Racing Team driver that has used his endurance race successes to punch out the big numbers in the final five events of the 2009 season.
Tander narrowly edges out Jamie Whincup (Team Vodafone), Mark Winterbottom (Orrcon Steel FPR Falcon) and the man who gets to use the 'only as good as your last race' tagline all summer, Jim Beam Racing's James Courtney.
THE FINAL RACE OF THE 2023 REPCO SUPERCARS CHAMPIONSHIP ON ONE OF THE WORLD'S BEST STREET CIRCUITS. GO ALL IN AT THE VAILO ADELAIDE 500, CLICK HERE TO BUY TICKETS
The big mover is young gun Shane Van GIsbergen, driver of the SP Tools Falcon at Stone Brothers Racing, who sits fifth on the points tally post-Bathurst.
For a driver who clearly shows incredibly talent, it must be a positive sign for Ross and Jimmy Stone to see their young charge scoring strong points late in the season, when others can lose both concentration and motivation.
Incidentally, Van Gisbergen would have become the youngest race winner V8 Supercar/Australian Touring Car Championship history if he had won a race at any point to date in his career.
But by the time the teams hit the track in Abu Dhabi in February, Van Gisbergen's window of opportunity would have closed and Jack Daniel's Racing driver Rick Kelly will get to keep the record he earned with a Bathurst win in 2003.
Another weird and wonderful points calculation is that of the financial year, a tally won by 2009 Champ Whincup.
On that measure, the top five drivers in the actual overall series standings and the financial year points were identical.
Check back tomorrow for the next instalment of STATS WEEK – only on Speedcafe.com.au … the place to get your racing stats fix!
Post-Bathurst 'The Run Home' Points Standings
Eight Races
Actual 2009 Championship position in brackets
1. (3) Garth Tander 878
2. (1) Jamie Whincup 873
3. (5) Mark Winterbottom 840
4. (7) James Courtney 756
5. (12) Shane van Gisbergen 683
6. (2) Will Davison 661
7. (8) Rick Kelly 646
8. (4) Craig Lowndes 645
9. (6) Steven Johnson 599
10. (9) Russell Ingall 564
11. (19) Jason Bright 560
12. (13) Steven Richards 527
13. (11) Michael Caruso 544
14. (21) Greg Murphy 508
15. (16) Fabian Coulthard 495
16. (17) Alex Davison 478
17. (15) Paul Dumbrell 475
18. (25) Jason Bargwanna 444
19. (10) Lee Holdsworth 438
20. (14) Jason Richards 416
21. (22) David Reynolds 410
22. (18) Todd Kelly 359
23. (24) Tony D'Alberto 349
24. (23) Tim Slade 339
25. (20) Cameron McConville 227
26. (26) Jack Perkins 214
27. (27) Michael Patrizi 214
28. (28) Dean Fiore 149
2009/10 Financial Year Points Standings
After 16 Races
Actual 2009 Championship position in brackets
1. (1) Jamie Whincup 2077
2. (2) Will Davison 1916
3. (3) Garth Tander 1827
4. (4) Craig Lowndes 1696
5. (5) Mark Winterbottom 1649
6. (7) James Courtney 1644
7. (6) Steven Johnson 1382
8. (8) Rick Kelly 1365
9. (9) Russell Ingall 1320
10. (11) Michael Caruso 1338
11. (12) Shane van Gisbergen 1256
12. (13) Steven Richards 1156
13. (15) Paul Dumbrell 1150
14. (18) Todd Kelly 1144
15. (10) Lee Holdsworth 1109
16. (21) Greg Murphy 1090
17. (14) Jason Richards 1088
18. (19) Jason Bright 1082
19. (17) Alex Davison 982
20. (23) Tim Slade 966
21. (25) Jason Bargwanna 965
22. (16) Fabian Coulthard 945
23. (22) David Reynolds 939
24. (20) Cameron McConville 935
25. (24) Tony D'Alberto 833
26. (26) Jack Perkins 678
27. (27) Michael Patrizi 508
28. (28) Dean Fiore 392