Official: Jason Bright confirmed at BJR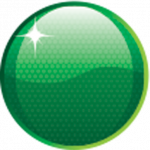 Brad Jones Racing has confirmed that Jason Bright will join the Albury-based team for the next two years.
Co-owners Brad and Kim Jones today officially announced that Bright has been signed after months of speculation.
Bright will join Jason Richards and Karl Reindler in an expanded three-car Holden operation next year.
Brad Jones said in a statement that Bright's race-winning influence at BJR will help in moving the team forward.
"It is fantastic to have a driver of the caliber of Jason Bright join the team," he said.
"As a group, we're working towards being more competitive and are looking to run at the front more regularly. Jason will be a key ingredient to achieving that goal."
After a number of seasons switching teams and battling with his own Britek Motorsport team, Bright is keen to get back to being a regular podium contender.
"BJR has all the ingredients to turn it into a very strong force," he said.
"Its rate of progress up the field in the last couple of years has been impressive and the changes they've made internally, as well as their plans for the future with engines and engineering, were all deciding factors for me.
"Going to a new team and winning a race in the first four rounds is going to be hard but providing the first test day and couple of race meetings go smoothly I don't see why it shouldn't be possible given the ingredients we've got.
"I haven't seen a team so excited about their prospects heading into a new season, which sometimes can be half the battle."
Bright's first chance to drive the BJR Commodore will be at the opening test day for the 2010 season at Winton Raceway on February 8.
The sponsor of Bright's car for 2010 was not announced.