AJ: Schumacher will still be the best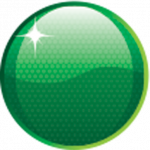 Australian Formula 1 World Champion Alan Jones says that Michael Schumacher will still be "10 percent better" than the rest of his F1 rivals, despite the fact that the German champ has been on the sidelines for the past three seasons.
Jones spoke to Speedcafe.com.au today to comment on Schumacher's confirmed return to Grand Prix racing – the sport he dominated for over a decade.
Schumacher has not contested an F1 race since the season finale at Brazil in 2006, but Jones says that Schumacher will quickly find his way – and is likely to challenge for the title next year.
"I don't think the cars have altered, quick frankly, from when he retired," Jones said.
"I think he was probably 20 percent better than anyone else when he retired, which means he might be 10 percent better than everybody else now.
"I think he can win. He's coming back to a very good team, he's got a very good engine, he's got a very good tactician, he's back with his old partner Ross Brawn. All the ingredients are there for him to do it.
"At the end of the day, it all comes down to one thing and one thing only, it's what he wants to do, and he's got to satisfy himself and satisfy his need for what he wants to do and achieve. The only person he needs to worry about is himself."
Schumacher will drive for the new Mercedes Grand Prix team next year, partnering compatriot Nico Rosberg.
The seven-times world champion's story is similar in ways to when Alan Jones made his comeback to F1 racing. Jones won the world title with Williams in 1980, but retired from the sport in 1981 after a frustrating season. Jones made a full-time comeback to the sport in 1986 with new outfit Team Haas.
'AJ' says that Schumacher's clear enthusiasm for the sport – and winning – will mean he has a great chance to succeed.
"It's a bit like riding a bike – you never forget how to do it," he says.
"As long as the degree of enthusiasm and the want is still there, I think that's the main ingredients.
"When I came back, I was in a very uncompetitive car which didn't help, and as soon as I realised the car was uncompetitive, I lost a lot of enthusiasm towards it.
"Excuse the pun, but Michael's 'need for speed' is still there. He's proven that by competing on motorbikes and go karting and all that. His enthusiasm for the buzz or the thrill is still there and that's the most important thing.
Jones says that the fact that he's turning 41 in a few days (January 3) won't be a factor – even though he will be more than double the age of some of his rivals in the F1 field.
"I don't think that will be a factor," he said.
"It gets back to your personal fitness. Certainly, his fitness and agility is probably better than anyone."