Tough, long and most dangerous: Garland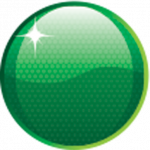 Australian desert racing star Bruce Garland has left his Sydney-base for the toughest motor sports event in the world, the Dakar Rally in South America starting January 2.
Along with long-time co-driver Harry Suzuki and their four member crew, Garland has set his sights on a top-10 finish after they proved the surprise -packets this year finishing 11th out of 188 starters. They were also the first diesel ute and first production-chassis car home.
"It's the biggest, toughest, longest and most dangerous motor sports event in the world," Garland. "To try and explain it you could say it's like doing 14 Bathurst 1000s one after the other."
Garland and his team have built a new Isuzu D-Max ute that was packed off to Argentina in October. Its 3-litre turbo-diesel production engine has been improved to include an extra 20kW of power to peak at 180kW and maximum torque is up another 100Nm to 600Nm.
The 9,000km Dakar Rally is the world's premier off-road competition, attracting around 500 cars, trucks and motorbikes from around the globe. It will be run from Argentina to Chile and back again, from January 2 – 17, 2010.
Originally known as the Paris-Dakar, the Dakar Rally has been staged in Europe and Africa since 1978, but the 2008 event was cancelled after terrorist threats, so organisers moved it to South America for 2009, the first time it has been run outside Europe and Africa. It crosses the Andes at 4,700m altitude and traverses kilometre-high dunes as well as rivers, saltpans and mudflats. A day's competition can be 800–900km of flat out driving, only stopping for controls points and fuel. It's called a rally-raid rather than a conventional rally because its route terrain is much tougher than normal rallies and is often trackless.
"Like so many tens of millions of people around the world I watch the TV footage in amazement," said Garland. "However, when you are in the event you feel more like you are in an episode of Survivor and then there are days you feel like Indiana Jones!"
The top Dakar 'cars' are generally off-road utes or SUVs with carbon-fibre silhouette shells mounted on special 'space-frame' structures. By contrast, Garland's D-Max still uses its maker Isuzu's production steel cab and chassis ― albeit modified for extreme rally use.
For Speedcafe's exclusive Cafe Chat with Bruce Garland CLICK HERE
Check out the highlights of Garland at this year's Australian Safari