Schumacher's F1 comeback 'a new challenge'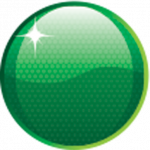 Michael Schumacher says that his comeback to Formula One with Mercedes GP Petronas next season is 'a new challenge for me both in a sporting and a personal context'.
The announcement confirms that Schumacher will make his F1 comeback at the Bahraini Grand Prix on March 14 and has agreed to a deal with the Mercedes team, which has taken over the 2009 championship winning BrawnGP outfit.
"Mercedes GP Petronas represents a new challenge for me both in a sporting and a personal context," said Schumacher.
"It is a new chapter in my racing career and I am really looking forward to working with my old friend Ross Brawn and my companions from my days with the Mercedes Junior Programme."
Schumacher is confident that Mercedes will be among the contenders for the 2010 world championship.
"I am convinced that together we will be involved in the fight for the Formula 1 World Championship next year and I am already looking forward to getting back onto the race track," said Schumacher.
"For me, this partnership closes the circle. Mercedes supported me for so many years when I began my Formula 1 career and now I can hopefully give something back to the brand with the star."
The decision ends weeks of speculation that the seven-time F1 world champ would come out of retirement to drive alongside fellow German Nico Rosberg for the new Mercedes team.
Schumacher retired from F1 competition at the end of the 2006 season. The Mercedes deal is a homecoming of sorts for Schumacher, who drove for the company's sportscar team on his way to Formula 1.
The news also confirms that Schumacher, now 40 years old, will reunite with Ross Brawn for next season. Brawn spearheaded Schumacher's world titles at both Benetton and Ferrari.
Mercedes GP Team Principal Brawn was pleased to be reunited with Schumacher.
"As seven-time World Champion, Michael's outstanding record in Formula One speaks for itself and I am looking forward to working with him again," said Brawn.
"With the completion of our driver line-up, I believe that we now have the most exciting partnership in Formula One with Michael and Nico, who provide the perfect mix of talent, experience, speed and youth."