Merc boss says Schumi 'our apprentice'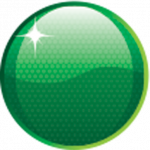 Mercedes-Benz Motorsports Vice-President Norbert Haug has welcomed Michael Schumacher to the Mercedes GP team for 2010, stating that the 40-year-old German was always 'our apprentice'.
Haug has reflected on Schumacher's time in the Mercedes Junior Driver Program on his way to F1 stardom upon the announcement that the seven-time F1 world champ will come out of retirement to drive for the new Mercedes team in 2010.
"In April 1991, when I had been in charge of the Mercedes-Benz Motorsport programme for just six months, Michael was standing beside me on the balcony one evening," said Haug.
"Without the slightest doubt, he said in a low voice: "It's about time that I got into Formula 1". Michael had just turned 22 years of age and four months later, he made his debut at Spa in a Jordan.
"Mercedes-Benz helped him to this point and the rest is history: seven World Championship titles, more than any racing driver, 91 Grand Prix wins, more than any racing driver.
"Michael has more of everything than every other driver. As part of the Mercedes Junior Programme, Michael had raced in Group C sportscars and competed in a few DTM races.
"Ross Brawn, then our opponent at Jaguar, quickly realised Michael's talent and they went on to win all seven of his Drivers' World Championship titles together at Benetton and Ferrari."
Haug also admitted that he seriously pursued Schumacher's services for Mercedes-Benz in Formula One (presumably for the McLaren-Mercedes team) over the course of the seven-time world champion's career and that having Schumacher back in a Mercedes was always his ambition.
"Our sporting ambition has always been that Michael should drive again where his professional career had started and Michael knew that. We often joked about it after the races and discussed the prospect seriously several times during the last 14 years in Formula 1.
"It didn't happen in 1995, it didn't happen in 1998 and it didn't happen in 2005. I am delighted that it will now happen in 2010.
"I am very much looking forward to working with Michael and everybody at Mercedes-Benz and Daimler extends a very warm welcome to our 'apprentice' of 19 years ago. That apprentice is now the most successful racing driver of all time."