Story of '09: Even more red for T8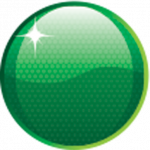 There were many candidates for V8 Supercar 'Story of the Year' – Jamie Whincup wins back-to-back titles, sensational new street tracks (Townsville and Homebush), Mark Skaife proves he's still got what it takes or the still-born return of Marcos Ambrose for the season finale at the Sydney Telstra 500.
All of these were major highlights in another great season of V8 racing.
But, according to Speedcafe.com.au, the story that evoked more emotion, controversy and passion than any other in 2009 was when Triple Eight Race Engineering confirmed it would switch from Fords to Holdens.
After losing financial support from the Ford Motor Company for 2009, it had been widely rumoured that T8 team boss Roland Dane was in the market for a new manufacturer to go racing. Pit talk suggested that he'd spoken to a number of new makes, but in the end, Holden offered him enough to 'jump the fence.'
THE FINAL RACE OF THE 2023 REPCO SUPERCARS CHAMPIONSHIP ON ONE OF THE WORLD'S BEST STREET CIRCUITS. GO ALL IN AT THE VAILO ADELAIDE 500, CLICK HERE TO BUY TICKETS
The deal was announced on July 29, just a week after the team confirmed that sponsor Vodafone and drivers Craig Lowndes and Jamie Whincup had signed up with Triple Eight until the end of 2012.
Teams, drivers and sponsors switching manufacturers is common practice these days, but still, the 'T8 to Holden' deal for 2010 and beyond caused a major fuss in the industry and amongst fans – and the primary reason behind that was the Lowndes Factor.
Lowndes, Holden's original young lion, was the talk of the town when he switched to Ford in 2001, and nine seasons later, the same emotion was displayed when he jumped back.
Fans were in uproar, leading to such actions like the removal of tattoos, selling/burning their merchandise and renaming their first-born child (Speedcafe can't confirm the validity of the last statement!).
Even Ford chipped into to the drama, offering its fans $10 off Ford Performance Racing hats when you handed in your Triple Eight lid!
The one thing that it did prove was that the passion and dedication shown towards 'Red versus Blue' still exists – probably deeper than ever before – at a time when V8 Supercars is trying to move the fans focus from supporting manufacturers to cheering for teams and personalities …
But after analysing the outpouring of emotion, Ford versus Holden rivalry isn't going away anytime soon.
Dane said at the announcement that it was only due to circumstance that his team ran Fords anyway …
"We are delighted to join the Holden family," Dane said.
"Triple Eight Race Engineering started running with General Motors in the UK, winning many races and Championships, and it was only an anomaly due to circumstances that we did not race Holdens when we began in V8 Supercars. I have always wanted to put that right when the opportunity arose, which it now has."