'Smoke' lands in Sydney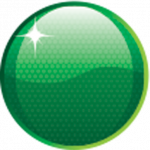 Two-time NASCAR Sprint Cup Champion Tony Stewart today landed in Sydney ahead of his four-night campaign at Tyrepower Parramatta City Raceway over the next fortnight.
'Smoke' is one of the world's most successful motorsport drivers having won not only in the highest level of Stock car racing but he was also crowned the 1997 IndyCar Series Champion. Arguably Stewart's appearance is as big as the halcyon days of the Tasman Series in the 1960s, when the stars of Formula One would race against Australia's best during the northern hemisphere off-season.
38-year-old Stewart is having a 'working holiday' combining plenty of down-time with appearances at the famous Parramatta dirt track against some of the world's best drivers behind the wheel of an 800-plus horse-powered sprintcar.
The past 12 months has been one of the busiest periods in Stewart's life having completed his first year as a driver/owner in the NASCAR Sprint Cup Series with Stewart-Haas Racing. Including NASCAR Sprint Cup and Nationwide Series Racing, and some selected outings in dirt track speedway events, Stewart raced in nearly 50 events in 2009.
"I'm really looking for some time off after a really busy year," said Stewart. "I really didn't have an off-season last year as we spent so much time putting everything together for my first year as a driver/owner with Stewart-Haas Racing. This trip will be the first time in almost two years that I've been able to get away and not have to worry about a schedule. I'm really looking forward to enjoying some relaxation, mixed in with a bit of racing. Apart from the racing I really don't have any plans. I'm just going to take everything as it comes. My life seems to be scheduled in five-minute increments, so whatever I end up seeing is going to be more spur-of-the-moment than anything."
While pleased with his own performances this year Stewart has also been impressed by Australian Marcos Ambrose since he made his debut in the NASCAR ranks.
"Marcos has really done a great job. You can tell he wants to not just be there, but be successful there. And he's done that," said Stewart. "He's won Nationwide Series races on the road courses, and he's also gotten better and better on the ovals. Each year, you see him up front more often. He's very motivated, and that's the way you have to be in order to find success."
Stewart raced at Tyrepower Parramatta City Raceway during the formative years of his career and has some fond memories of the venue from 1995.
"God, it's been a while… but I remember it being a good, racy track. You could move around and make things happen if the car was handling," said Stewart. "Obviously, the local fans are pretty passionate about sprint car racing, so it creates an exciting venue to race at."
Stewart will join four-time World of Outlaws Champion Donny Schatz and All Star Series Champion Tim Schaffer in an American invasion of Tyrepower Parramatta City Raceway over the Christmas/New Year period. The American trio will take to the track for the first time on Saturday December 26 for the Valvoline Australian Sprintcar Grand Prix before backing up a few days later (December 29) for the Hogs Breath Sprintcar International. On the first weekend in the New Year (January 2 & 3) Stewart, Schatz and Schaffer will be joined by fellow American Jason Johnson and Australia's best including Brooke Tatnell, Max Dumesny, Robbie Farr, Ryan Farrell and Kerry Madsen to battle for the $50,000 to win Scott Darley race presented by Coca Cola.