Renault returns to Bathurst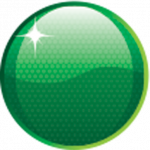 For the first time since 1997, Renault will take on the challenge of Mount Panorama at the Bathurst 12 Hour Showroom Enduro from 12 – 14 February 2010.
Not since the Super Tourer Bathurst 1000 of that year when the Williams Grand Prix-run Lagunas of Alain Menu and Jason Plato, along with Alan Jones and Graham Moore took to the track, has the French auto maker entered an event at Australia's most famous racing circuit.
Richard Gartner's entry is the No. 97 Safe-T-Stop Clio, referring to the Renault Clio 197 model and will compete in the Class D Production Sports category.
Gartner took out the 2009 Bathurst 12 Hour class F (Production Sports) in a Honda Integra and will be driving the Renault 197 with GT Champion Mark Eddy. The two have both competed in the 12 hour Sepang and Gartner also boasts regular drives in the 24 hour Nurburgring and Dubai 24 Hour. The two are yet to be joined by a third driver but are feeling confident in the cars ability.
"The Clio will circulate in the mid to low two minutes and forty second bracket and should be very reliable," said Gartner. "We will try to get through the race with as little pit stops as possible and aim at a class win and top 12 outright."
The Renault is just one of many cars who have recently entered the race and is expected to challenge the Honda Integra and Toyota Celica domination of the class in previous 12 Hour events.
The Armor All Bathurst 12 Hour Showroom Enduro is now in its fourth year, with a grid of over 50 cars expected to compete. The race features production cars in a class structure representative of the mass road-going market. BMW, Mitsubishi, Ford, Holden, Nissan and Subaru are expected to compete for outright honours, while an Alternative Energy class is open to diesel, hybrid and LPG entries.