Marco stays in family team until 2013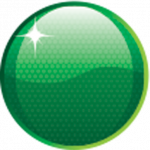 Marco Andretti will drive for his father's IZOD IndyCar Series team for the next four seasons after Andretti Autosports boss Michael Andretti confirmed that his son is staying put until the end of the 2013 season.
Michael Andretti told the 'Trackside with Curt Cavin and Kevin Lee' program on Indianapolis radio station 1070THEFAN that sponsorship deals have dictated how long they could sign-up Marco, both in 2009 when his son drove at the team on just a one-year deal, and for the next four seasons under the new arrangement.
"His contract is tied to the sponsorship and that's the reason why we couldn't sign him for more than a year last time," Andretti told 1070THEFAN.
"We were really fortunate to have Dr Pepper and Venom really get behind Marco. They're committed to four years so Marco's going to be here for four years.
"We have high hopes for Marco. I know last year was a disappointment for him but if you look at the last half of the season, once he and (Race Strategist) Peter Gibbons started to get used to each other, I think they were probably our leading car on the team."
Stan Sport is the only way to watch every round of the INDYCAR SERIES. Click here for all the action streaming ad-free, live and on demand.
Andretti said that his team was in complete support of star driver Danica Patrick's move to attempt a partial Nationwide Series and ARCA schedule in between IndyCar Series commitments in the #7 GoDaddy.com Andretti Autosports entry.
"I think she has a real challenge on her hands, no question about it," said Andretti, who himself strayed from the US open-wheel path at the height of his career, in his case racing with McLaren in Formula One before returning to the US soon after.
"But we're going to be here to support her in any way we can.
"She's a race car driver and I've been there. I wanted to try other types of racing and I think this is a good way for her to do it.
"It's going to be tough, no question about it, but we're there to support her.
"It's like a basketball player going to play baseball. It really is that different with the cars and the way that you drive them.
"I really, truly believe that she has the talent to run up front there, but it's just going to take at least three years of constant running for her to expect to be up there."
Andretti told 1070THEFAN that he expects Patrick to stay a full-time IndyCar Series driver.
"Do I think she wants to do it? Yeah, I really think she wants to try it. Do I think that's where she is going to end up? I doubt it.
"I think she really likes IndyCar racing. Unless she has really unexpectedly good results, then maybe there could be a chance because of the money side of it."
Andretti Autosports will also benefit from the off-track addition of Tom Anderson from next season, with drivers Patrick, Andretti and Tony Kanann all locked in and a fourth car still to be confirmed but expected to go to Ryan Hunter-Reay.
Anderson was key to the success of Target Chip Ganassi Racing in the Nineties when it won four successive CART titles from 1996-99 with Jimmy Vasser, Alex Zanardi and Juan Pablo Montoya.
Anderson has joined Andretti Autosports from Adrian Fernandez's IndyCar turned ALMS team, which closed its doors recently.