Garland to start up the Dakar order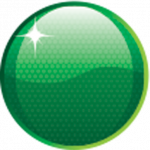 Dakar Rally officials have recognised the competitiveness of Australia's star entry in next month's 2010 event, moving the Bruce Garland / Harry Suzuki Isuzu D-MAX combination up 42 places in the starting order compared to their spot last January.
The Dakar is the world's premier off-road competition, the 2010 event attracting 382 cars, motorbikes, trucks and quads from around the globe. It will be run from Argentina to Chile and back, from January 2 – 17. Four Aussie bikers are also competing in Dakar 2010.
The Aussie desert racing ace will start car 20 in a 142-car field, which puts him in the top tier of drivers who get a three minute on-road separation gap rather than the 30 seconds he suffered back in 62nd position a year ago.
"This will help a lot as we won't have to battle so much the clouds of dust, huge ruts and general mayhem caused by the 12-tonne truck competitors mixing it with cars and bikes, plus getting around other car drivers who were unused to fighting through dust on narrow roads," said Bruce Garland. Also, with the new route running in reverse to last time, some of the killer sand dune stages arrive much earlier in the event, so hopefully that'll sort a few more runners out. I just hope I'm not one of them as they're pretty daunting, but the D-MAX is good in the dunes."
Garland is shooting for a top 10 finish when he tackles the famously long and tough Dakar Rally in South America starting January 1.
He and long-time co-driver Harry Suzuki were the surprise performers in the 2009 event, winning the amateur class and their D-MAX finishing first diesel ute, first production-chassis car and 11th out of 188 starters ― but now they're aiming higher for 2010.
"We're planning to be the first non-multi-million-dollar team home," said Garland, who will pit his backyard-prepared Isuzu D-MAX diesel ute against the 'Formula One' machines from factory teams such as VW and BMW. "Because I didn't quite make the top 10 last year, I'm still classed as an 'amateur', so we want to be the first 'amateur' in the top 10, but we're thinking deep inside the top 10."
Originally the Paris-Dakar and staged in Europe and North Africa since 1978, terrorist threats killed the 2008 event and organisers moved it to South America for 2009. The Dakar is a 9,000km off-road endurance marathon, with competitive stages up to 500km of flat out driving often across trackless lands. It crosses the Andes at around 4,000m altitude and traverses river beds, saltpans, mudflats and kilometre-high Atacama dunes where it hasn't rained for centuries.
Garland and his crew depart for Argentina tomorrow where they will meet-up with his car and equipment which is already in South America. The official start is on New Year's Day in downtown Buenos Aires, where the spectator crowd is tipped to top the million-plus of last January as Argentina celebrates its bicentenary.