STATS WEEK: Whincup 'road' & 'street' king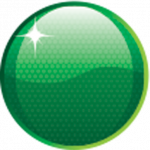 Just when you thought that Speedcafe.com.au might be starting to wind down for the summer – BANG!! – here comes Stats Week on everyone's favourite motorsport website.
Some of the data that we've compiled and analysed is the same that many of the teams pull together in their million dollar facilities when researching how best to improve their performance and attack their competition.
Other calculations are somewhat ridiculous, but nevertheless interesting …
So when you're at one of the many Christmas parties that you will no doubt frequent this festive season, stuck talking to Bob from Accounts or trying to impress Jenny, the boss's PA, Speedcafe is serving up the perfect statistical fodder to impress your work-mates!
THE FINAL RACE OF THE 2023 REPCO SUPERCARS CHAMPIONSHIP ON ONE OF THE WORLD'S BEST STREET CIRCUITS. GO ALL IN AT THE VAILO ADELAIDE 500, CLICK HERE TO BUY TICKETS
In our first instalment of STATS WEEK, we see that Team Vodafone's Jamie Whincup is both a street fighter and a road king.
The 2009 champ wins on points when only the 10 street races of the season are taken into account, as well as topping the tally when the 16 races on permanent circuits (road courses to our US friends) are calculated.
Toll Holden Racing Team's Will Davison also holds down second place on both counts.
But for Craig Lowndes, the unforgiving street circuits in Adelaide, Hamilton, Townsville, Surfers Paradise and Sydney were not as favourable to the smiling assassin, with CL falling to 10th in points on the street circuits tally.
Mark Winterbottom (Orrcon Steel – Ford Performance Racing), Steven Johnson (Jim Beam Racing), Lee Holdsworth & Michael Caruso (Garry Rogers Motorsport), Shane Van Gisbergen (SP Tools Racing) and Fabian Coulthard (Wilson Security Racing) all made improvement on the street circuit score.
Meanwhile, Jack Daniel's Racing driver Rick Kelly jumps to fifth on points when the 16 races on permanent circuits are tallied.
The former Bathurst winner and V8 champ who started his own team alongside brother Todd in 2009 was joined by Supercheap Auto Racing's Russell Ingall and Team Autobarn's Paul Dumbrell as improvers on the road course tally.
Check back tomorrow for the next instalment of STATS WEEK – only on Speedcafe.com.au … the place to get your racing stats fix!
2009 Permanent Circuits
16 Races
Actual 2009 Championship position in brackets

1. (1) Jamie Whincup 2158
2. (2) Will Davison 1963
3. (4) Craig Lowndes 1921
4. (3) Garth Tander 1810
5. (8) Rick Kelly 1535
6. (9) Russell Ingall 1491
7. (5) Mark Winterbottom 1439
8. (7) James Courtney 1416
9. (6) Steven Johnson 1356
10. (11) Michael Caruso 1292
11. (12) Shane van Gisbergen 1290
12. (15) Paul Dumbrell 1230
13. (10) Lee Holdsworth 1205
14. (13) Steven Richards 1196
15. (18) Todd Kelly 1181
16. (14) Jason Richards 1161
17. (17) Alex Davison 1155
18. (20) Cameron McConville 1128
19. (21) Greg Murphy 1044
20. (19) Jason Bright 1008
21. (23) Tim Slade 1002
22. (16) Fabian Coulthard 993
23. (25) Jason Bargwanna 971
24. (22) David Reynolds 892
25. (24) Tony D'Alberto 847
26. (26) Jack Perkins 713
27. (27) Michael Patrizi 540
28. (28) Dean Fiore 339
2009 Street Circuits
10 Races
Actual 2009 Championship position in brackets

1. (1) Jamie Whincup 1191
2. (2) Will Davison 1081
3. (5) Mark Winterbottom 975
4. (3) Garth Tander 971
5. (6) Steven Johnson 899
6. (10) Lee Holdsworth 801
7. (7) James Courtney 786
8. (12) Shane van Gisbergen 695
9. (11) Michael Caruso 685
10. (4) Craig Lowndes 681
11. (16) Fabian Coulthard 672
12. (8) Rick Kelly 637
13. (14) Jason Richards 599
14. (19) Jason Bright 599
15. (13) Steven Richards 584
16. (9) Russell Ingall 567
17. (15) Paul Dumbrell 547
18. (22) David Reynolds 536
19. (21) Greg Murphy 511
20. (17) Alex Davison 493
21. (18) Todd Kelly 458
22. (20) Cameron McConville 437
23. (27) Michael Patrizi 385
24. (24) Tony D'Alberto 349
25. (28) Dean Fiore 329
26. (25) Jason Bargwanna 321
27. (26) Jack Perkins 280
28. (23) Tim Slade 219