Slade gets first SBR FG Falcon laps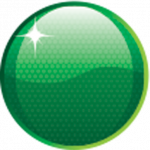 New Stone Brothers Racing recruit Tim Slade got his first laps in the Gold Coast team's Falcons at Queensland Raceway.
Slade, who drove for Paul Morris Motorsport this year, steered SBR's BF ride car (ex-James Courtney Falcon) before stepping into Alex Davison's IRWIN Tools FG Falcon for a number of laps, getting comfortable in the unfamiliar surroundings.
Next year, SBR expands to three cars, taking on the James Rosenberg Racing entry that Rosenberg purchased off Paul Cruickshank.
The JRR entry will be driven by Slade, who will steer the Fujitsu Falcon that Jason Bright raced in this year.
THE FINAL RACE OF THE 2023 REPCO SUPERCARS CHAMPIONSHIP ON ONE OF THE WORLD'S BEST STREET CIRCUITS. GO ALL IN AT THE VAILO ADELAIDE 500, CLICK HERE TO BUY TICKETS
"We did a ride day at QR in the BF on Wednesday, and then on Thursday, I did a few laps in the BF in the morning before getting some laps in one of its FG," he told Speedcafe.com.au.
"It was a bit of a mission to get comfortable in Shane (van Gisbergen's) car. It didn't matter how much padding we had in the seat, I still couldn't reach the pedals. I could get a little closer in Alex's car, at least I could touch the pedals. I wasn't really comfortable, but it is what it is.
"I was quite happy with the way the day went. I did 15 laps in the IRWIN FG. Alex jumped in and did a bit more stuff, and then 20 more laps in the afternoon.
"I was happy with the way everything went. They're a really good bunch of guys, Ross and Jimmy (Stone) are really good to work with and the cars are quite different, compared to what I've driven in the past. That takes a bit to get used to.
"It's going to be a big opportunity for me and I'm pretty excited by it.
"And it was good to do some laps before next year as well. I can go into the Christmas break knowing what to expect. I can come out next year comfortable in my own car next year and be on the running."
Slade noted that the steering and throttle ratios were two of the biggest differences between the SBR Falcons and the PMM Commodores he drove this year.
"The actual steering ratio is a lot different between one car and the other," he said.
"That's the main thing. It's quite a bit different. Queensland is a track that I've done quite a few laps around now, having tested there all of this year and I've been used to carrying x-amount of lock through a corner. Now, you have to readjust. It's the same with the throttle ratio as well. There are some differences with them – the SBR car feels a little more stable in the rear, and because they are different, you have to slightly change your lines around the track to help it make suit the way it's set up.
"I think I got my head around at it pretty quick. I didn't go and do anything stupid and steer the car off the track. It was good and I'm looking forward to getting comfortable in my own car."