Ferrari: Schumacher comeback close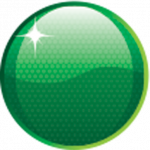 Michael Schumacher appears to be on the verge of a remarkable Formula 1 comeback with Mercedes Grand Prix in 2010.
Ferrari Team President Luca di Montezemolo, talking with reporters in Europe, has stated that he spoke with the seven-time F1 world champ this week and that Schumacher told him that a comeback with the German marque is a 'very, very, very strong possibility'.
Autosport journalist Tony Dodgins was one of the journalists present at the Ferrari lunch, with his full report for Autosport.com available HERE.
Di Montezemola, who said that a Schumacher-Mercedes deal would have the blessing of Ferrari, is quoted by Autosport.com as saying:
"I hadn't spoken to him since Abu Dhabi but I spoke to him yesterday (Wednesday).
"He phoned me and he told me that there is a very, very, very strong possibility [of racing for Mercedes-Benz]. Having said that, it is not 100 per cent decided. But that is what he said yesterday morning."
Schumacher would be a dream recruit for Mercedes Grand Prix, giving the team not only a high profile driver in its first year as a team after taking over BrawnGP recently, but also giving the team an all German driver line-up with Nico Rosberg already signed on for 2010.
Schumacher attempted to make a part-time comeback earlier this year for Ferrari after Felipe Massa was injured in Hungary, but later withdrew as a result of a neck injury sustained in a motorcycle accident.