Rally star Herridge confirmed for 12 Hour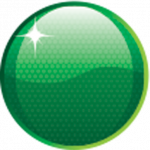 Australian rally driver Dean Herridge will compete in the 2010 Armor All Bathurst 12 Hour in February.
Herridge will partner Subaru Impreza STi car owner Jim Hunter in the Johnson Window Films entry in the 'once around the clock' race.
The team will announced its third driver in the coming weeks.
West Australian-based Herridge finished second in the 2007 race in a factory STi with fellow rally stars Chris Atkinson and Cody Crocker.
Hunter is excited with the prospect of having the Subaru contracted driver in his Jim Hunter Motorsport team.
"I am really pleased to have Dean in our team for a couple of reasons," he said.
"The first requisite for all our team members is that they are good people and Dean is one of the nicest guys in motor sport with no inflated ego.
"There are a lot of drivers that would love a drive but their attitude off the track is more important than how fast they are for us because we are very much a private team having fun and trying our best to win. The big bonus is he is a great driver with excellent car control.
"Dean was second outright and first in class at Bathurst a couple of years ago when he drove with Chris Atkinson in a Spec C STi. Only for a Safety Car near the end they would have won."
Jim Hunter Motorsport has entered two cars for the 2010 race (February 12-14), the Impreza STi and an Impreza WRX for Sydney drivers Warren Bossie and Glen Featherstone, both of whom drive Holden XU-1 Torana's in Group N, whilst a third driver is yet to be announced.
The 32-year-old Herridge has competed in more than 50 international events in Australia, New Zealand, Indonesia, United Kingdom, Japan, China and New Caledonia, and this year has been contesting the Chinese Rally Championship competing for the Subaru Rally Team where he has been securing podium finishes.