Paul Radisich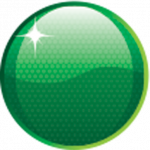 Born in 1962, Kiwi racer Paul Radisich forged an enviable reputation firstly in open-wheeled race cars, then touring cars both in Australia and Europe. In 1983 he was Formula Atlantic runner-up, earning the prestigious Driver To Europe award. In 1985 and 1986 he raced in British Formula 3, alongside Damon Hill. He later raced in Indy Lights and Super Vee with some success, before finishing second in the 1990 Bathurst 1000 in a Dick Johnson Shell Sierra alongside Jeff Allam.
The performance of Radisich did grab the attention of Allam and others from Europe and he soon became a mainstay in British Touring Cars. He won the 1993 and 1994 Touring Car World Cup events at Monza and at Donington respectively. 1993 was his first British Touring Car Championship (BTCC) season, in a Ford Mondeo prepared by Andy Rouse. He finished third in the series in both 1993 and 1994, but by the end of the 1995 season the car had reached the end of its development cycle and was increasingly uncompetitive in the 1996 season. This was a bad year for the Ford team with no podium places. After racing for Peugeot in 1998 he left the series and went to the V8 Supercar series in Australia.
In 1999 he joined Dick Johnson Racing replacing the departed John Bowe. He remained with Dick Johnson Racing until the end of 2002. In 2003 he joined Briggs Motor Sport which was later sold to British outfit Triple Eight Race Engineering in 2004. In total he had three race wins and eight other podium results in the championship. He is best-remembered for finishing second with Jason Bright in 2000, then winning the 2001 Queensland 500 when a sudden downpour had him beached in a sand trap but the red flag took the race back to the previous lap. However, breaking Ford's long duck in Perth in the same year is what Radisich considered the highlight.
During the summer months of the mid 2000s Radisich raced in the NZ V8 Series. His V8 career took a few turns after his days in the Shell Falcon. Firstly with the Briggs Motorsport/Triple Eight Race Engineering Team Betta Electrical outfit, then with Team Kiwi Racing that included a switch to Holden. His highlight in this period was third place in the only V8 round ever held in China (2005).
His late career was punctuated by two major crashes; both at Bathurst. In 2006 he was left him with a fractured ankle and sternum after bring pushed off the track exiting the Chase. He did return firstly again for Team Kiwi in a Ford, but left mid-season when the team had its Ford Performance Racing contract cancelled. He teamed with Rick Kelly at Team HSV to finish second at the Sandown 500 that same year. He again joined Rick Kelly in 2008 for the endurance races, but his career was ended in heavy crash when the car's throttle jammed open at McPhillamy Park during practice. Radisich fractured both ankles, reopened the fractured sternum, fractured lumbar and thoracic vertebrae, cracked ribs and suffered bruising to his lungs.
The Recovery from this accident has been long and arduous and despite being offered another endurance drive in 2009 he announced that his motor sports career was over.
"Since my accident in October '08, recovery has been slow," said Radisich. "I spent three months flat on my back and once all casts came off there was six months of intensive physio. My legs and chest healed well but I have ongoing issues with my back."
During the 2009 season Radisich worked with the Walkinshaw teams, mainly with Bundy Red Racing driver David Reynolds, he also co-presented for TV3 in New Zealand. Radisich is currently residing again in the UK setting up a new company with a long time associate who is expanding his commercial workstation and screening business into Europe.
"As I am still recovering from my injuries this opportunity enables us, from a family point of view, to have some assistance from my wife Patricia's parents with our daughters Jade and Emilia," said Radisich. "Yes I'm enjoying life away from racing and I have new challenges ahead. Of course I miss putting it all on the line and nothing has quite the same urgency to it, but they tell me that goes away in time."
Radisich has been mentioned as one of the possibilities for Phillip Island and Bathurst; especially with the rules that now force regular drivers to stay in their own cars.
"No I will never race at Bathurst again," said Radisich. "Is it unfinished business! No, I gave it my best shot and it didn't happen. I am very happy with my second placings there; you know what they say you cannot win them all! As for the regular drivers not pairing up for enduros, I believe it is s a great thing. It will make it more of an even playing field for all teams. It is great news for the fans as they will get a better and fairer race. The only other rule they should consider is for the 500km event to be split over two races. Give each driver their own race and then the co-drivers can start and finish a race!"