McConville dumped off Ten's F1 coverage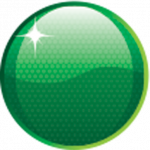 Cameron McConville has been dumped off Network Ten's commentary team for its coverage of the Formula 1 World Championship.
McConville, who recently retired from full-time V8 Supercar driving, was told recently that his services would not be required next year alongside host Greg Rust.
Speedcafe.com.au understands that Craig Baird will be McConville's replacement.
McConville has occupied the spot alongside Rust for the past two years and the outgoing WOW Racing driver told Speedcafe that he's disappointed he won't be continuing with his immediate media career.
"I've been told that they want to head in a different direction," he said.
"I had a meeting at Ten prior to Homebush and I was told that I was in the mix for Formula 1. I was asked if I was interested in hosting a few more of them, which I was, and I left that meeting assuming I would be in the mix, but I got the call to tell me they were heading in a different direction and my services weren't required.
"That's all I know to be honest. I'd be lying if I said I wasn't disappointed. I've been working with Ten for five years if you include the Trackside program, but at the end of the day, I respect their desire to go down a different path. I suppose the media can be as fickle as motor racing!"
McConville said that he'd like to pursue other television and media commitments.
"It's not so much that I want to be on television, it's just that I enjoy what I do," he said.
"I've been doing it since Super Touring, so I've probably been doing it for at least seven years, and the experience that I gained at Ten through co-hosting live TV with Rusty is invaluable. I think I've come to a certain level that I don't want to give it away.
"I'm not done with my media career and I'll certainly be looking to do more stuff in the future. But I certainly thank Ten for giving me the opportunity."
McConville, who finished second in the Bathurst 1000 this year with Jason Richards, has recently acquired a Jax Quickfit Tyres franchise in Moorabbin, Victoria. With more free time now, he can dedicate it to his business.
"In the short term, it's good that I'll be able to focus on my business," he said.
"I can give that 100 percent focus which I'll be doing for the next 12 months. I had a family fun open day on Saturday and we sold 30 tyres in four hours, which is certainly our best Saturday. I had a VIP industry night on Wednesday night – I guess it was more of a retirement party. Mark Howard hosted it, we had 120 people, the Herald Sun was there and hopefully we can get a bit of exposure from that in the Melbourne papers.
"The business has been good. We've spent a fair bit of money on some launches and advertising and hopefully we'll see the rewards over the summer break. Certainly a lot of locals are reading about it in the local paper, and hopefully we can build up a really good customer base in the Bayside Melbourne area."