Japanese sensation signs for Sauber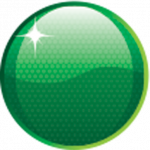 Japanese sensation Kamui Kobayashi has signed a deal to continue in Formula 1 next year with the Sauber team.
Kobayashi made an impressive debut in his two outings for Toyota in Brazil and Abu Dhabi after replacing the injured Timo Glock.
When Toyota pulled out of F1 last month, it appeared his career was going to be put on hold, however, he's been thrown a lifeline by Sauber, which takes back full control of the BMW team next year.
Kobayashi said it's a "dream come true" to securte his first full-time F1 drive.
"Ever since the start of my career I have dreamed of racing in Formula 1. Now this dream has come true," he said.
"I am very happy that my two races in 2009 have earned me a cockpit place. I will do my very best for Peter Sauber's team and I am proud to be able to carry on flying the Japanese flag in Formula 1."
Sauber boss Peter Sauber said that he signed him thanks to his stunning debut performances.
"I'm very much looking forward to working together with Kamui," Sauber said.
"In the final two Grand Prix of last season he was granted an unexpected chance to show his skills, and he made impressive use of it."