V8 qualifying and testing shake-up in 2010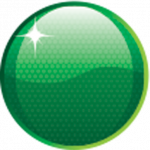 A new qualifying format, minimum weights and a mid-season testing ban headlines the major changes to the draft edition of the 2010 V8 Supercar Operations Manual – handed out to the team's yesterday afternoon.
Qualifying in all Saturday V8 Supercar races will change. One 20 minute session will determine grid spots 11 to the rear, with the top 10 to contest a shoot-out.
It is the same format they used at the Phillip Island 300 in November this year.
The format for Sunday's qualifying remains identical to 2009 – one 20 minute qualifying sorting the field.
Practice will now be split into four x 30 minutes sessions on Friday. The first two sessions will be for rookies and drivers outside the top 15 in the championship.
The minimum weight of the cars has been dropped by 10kg from 1355kg to 1345kg but the total weight of driver and car remains unchanged at 1445kg.
Another significant change is the way pit stops will be conducted, effectively seeing the abolishment of the 'compulsory pit stop.'
There are no longer any mandatory pit stops for fuel or tyres – refuelling is now permitted in 'Discretionary Pit Stops' during races only. Teams will be forced to complete pit stops, however, as the capacity of the fuel tanks for Sprint races (any race 200km or less) have been reduced to 75 litres.
The endurance races keep the standard 120 litre tanks.
A mid-year testing ban has been implemented to coincide with the nine-week break in races during the season. A testing ban will occur between July 31 and August 29.
And the ruling on the controversial front bumper mounting issue that saw the Triple Eight-built Falcons came under fire at Winton Raceway this year has been modified.
According to the operations manual: "The front bumper shall be securely mounted to the bodyshell and must remain in compliance with all dimensions detailed in the relevant VSD (Vehicle Specification Documents) at all times. No system or device, the intention of which is to permit relative movement between the front bumper and the bodyshell is permitted."
Significant changes for the Fujitsu V8 Supercar Series include the acceptance of the sequential shift gearbox, a points reduction for any reverse grid race and the starting procedure will commence with the opening of pit exit in an attempt to speed up the pre-race procedure.