Mazda RX-8 SP set for Targa 2010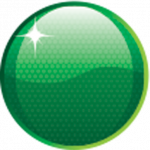 Mazda Australia is eyeing off a podium finish at next year's Targa Tasmania, with the RX-8 SP set to make its endurance rally return following a further 12 months of development.
In the hands of 2008 Targa winner Steve Glenney, the RX-8 SP made its debut at this year's Targa Tasmania. Amid a field of powerful and expensive cars, the turbocharged Mazda Motorsport RX-8 SP finished an impressive 10th outrig.
Mazda has retained Glenney's expertise and the South Australian driver will return to next year's event from April 27-May 2 with his two greatest weapons in-tow; long-time co-driver Bernie Webb and the experience gained from his 2009 Targa Tasmania campaign.
"We had a few problems to sort through during this year's rally which probably held us back from a top three finish," says Glenney. "But I am confident that thanks to time and lessons learned, the Mazda team has made the car stronger and faster for 2010."
Longtime Mazda Motorsport boss and the brains behind the RX-8 SP, Allan Horsley, also has high hopes for the rotary-spun rally car which he says already out-handles the world's most expensive rally-bred machines on the market.
"I'll be honest and say we had teething problems this year," said Horsley. "However, that was always going to be the case given that so little racing development had gone into it. But to finish 10th outright on debut is just incredible. Six months on and what we have now is a handling package to outperform the Porsches and Lamborghinis that dominate the pointy end of the Targa field. Now all we need to do is try and extract a little more power. By the time next year's Targa starts we will have had 12 months of development under our belts, so there's definitely more potential for us to do better. That said, Targa Tasmania is notoriously a car breaker, so we always go into this event knowing anything can happen."
A horse trainer by day, Glenney was impressed by the RX-8 SP's incredible rally potential.
"The RX-8 SP is a very easy car to drive at racing speeds, really suiting endurance events like Targa," said Glenney. "Its 50/50 chassis balance is the best I've driven; it's comfortable on the tight and twisty sections as well as being very stable and fast on the open flowing corners. Next year's Targa will be another huge challenge up against the very powerful and expensive Porsche's, Lamborghini's and Nissan GTR's, but with some more testing under our belts I'm confident the RX-8 SP can sneak under the radar and steal a few stage wins and hopefully unsettle the heavyweight favourites."
The 2000km event is made up of around 40 special closed road stages and regularly attracts more than 250 entries.