Renault remain in F1 after agreed part sale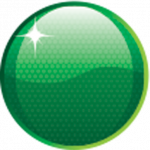 Renault has confirmed it will remain in Formula 1 after the French car manufacturer agreed to sell a stake in its team to Luxembourg investment firm Genii Capital, with the deal set to be concluded in early 2010.
A statement issued by Renault yesterday confirmed it would stay in the sport, entering a new era of competition.
"After 35 years in the sport, Renault announces a new phase for its F1 programme, consistent with Formula 1's drive for cost efficiencies," the statement said.
"Formula 1 remains one of the biggest sporting spectacles in terms of annual television audiences and media exposure. Renault therefore believes that the impact of Formula One in terms of image, and brand awareness worldwide, particularly in new, emerging markets, will continue to play a key role in fulfilling the company's growth objectives in years ahead.
"With the anticipated sale of a stake in its F1 operational base in the United Kingdom to Genii Capital, Renault achieves another step that will definitely bring F1 participation to an affordable level for the group. In addition, the new partnership will contribute to procuring the team the resources to compete sustainably at the highest level, and creates a great opportunity to modernise its governance."
Renault and Genii Capital plan to run the outfit together, with the team continuing to use Renault engines and race under the Renault name.
The agreement, which hopes to provide the stability and resources the squad needs to succeed, concerns Renault's UK facilities at Enstone, but Genii will also explore other opportunities for co-operation with its portfolio.
"We are delighted to have been selected as Renault's strategic partner for the Renault," said Eric Lux, CEO of Genii Capital.
"Our long-term vision for this challenging venture aims to return Renault to the forefront of Formula 1. Together with Renault, we intend to run the team with the same values as any of our other investments, prioritising ambitious performance targets without neglecting cost efficiency. We strongly believe that on-track performance can be compatible with business performance, and we will use all our entrepreneurial spirit and commercial know-how to achieve this goal."
Renault also confirmed that it will to supply engines to Red Bull Racing next season, continuing its deal from 2009.