Will Davison: Second is the first of the losers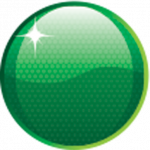 Will Davison had his best year in the V8 Supercar Championship Series, finishing second behind his good mate Jamie Whincup. Speedcafe spoke to Will Davison and asked him to reflect on his season, the areas he thinks he can improve and his season highlight …
QUESTION: Speedcafe was deleting some old voice recordings from its digital recorder this morning, and one of them was a chat with Will Davison, circa-2006 with Dick Johnson Racing. It was an end of season chat, and you were being quite critical of yourself, saying you constantly had to pull your expectations and results in line. So, is it still the same now? Do you still place extreme expectations of yourself, even though you're now with one of the top two teams in the championship?
WILL DAVISON: Oh, absolutely. I'm just the sort of character that I'm critical of my own performances. At times this year, for my own sanity, I've had to take in what I've achieved and be proud of it. But more often than not, I'm very critical of what I do and try and be analytical of what I do and try to be better.
That said, I'm pretty satisfied with where things have gone the last few years. I have to be satisfied with this year. In this day and age, you've got know when you're fortunate and in a great position – that's just the way the business works. It's a tough game, so you've got to enjoy the good times when they're there.
You've also got to make sure you don't rest on your laurels and stand still. I'm always critical of that, and I'm probably more self-critical on myself compared to a lot of drivers in the field. There's lots of areas where I know I need to improve next year.
Q: What are some of those areas that you need to improve in?
WD: It's probably still my qualifying. Look, I had a couple of poles, and it's not all bad. Since Townsville, I think I only qualified outside the top five a couple of times.
Qualifying is probably more at the forefront of my mind because my efforts at Homebush were shocking. So I'm taking that with me through the off-season, which probably isn't a totally bad thing. It was a big kick up the backside and that's what I've got to live with for the next few months. It's going to motivate me for the next few months and make we work harder next season.
It's not just qualifying. I've got to work on getting more out of the car quicker –pin-pointing improvements that can be made and have a slightly better understanding of that. It's been a big year for me, though, changing teams. It was an area that we got better at, but compared to Garth (Tander), who I've learnt a lot from, he knows exactly what the car's doing and knows exactly what he needs out of it. He's very confident, so that's one area I 'd like to concentrate on.
Talking about some of my strengths this year leads me to think about some of my weaknesses. My consistency was very good, not that it was part of my game plan. I always drive extremely hard, but not take unnecessary risks, and they are things you've got to weigh up in your mind. Also, you've got to have very controlled aggression at the race's start. It's a critical time. This year, I was consistent with that.
At Clipsal, I dropped back in the pack and had to race extremely hard to get back through. I had bad qualifying runs in New Zealand and had to fight back from mid-pack. There were lots of races early in the year when I got back to top five results, and I wasn't being conservative. It was just that I was starting badly and having to race hard.
Then there were other times where I was in a great situation in qualifying, but became too conservative after being in the front bunch from the word go. That's an area that I can improve. When it's all going on at a race start and you're in a position to attack, more often than not, I was able to race hard and come through. But there were other times when I was in a good position and you don't want to throw it away – there are some areas there where I've got to improve.
Under pressure, I feel good, I don't make mistakes. It's just working on my aggression in certain phases of the race and capitalising on opportunities better.
Q: To be the champion in V8 Supercars, are you going to have to be more aggressive? Is that the key?
WD: Maybe at certain times. There were occasions when I felt I could have been more aggressive. There were a couple of races during the year that where I could have easily ended up in the gravel trap. It's easy to say that in hindsight.
It's something that I'm aware of and something I'll keep in mind. At the end of the day, I've just got to find a little more pace. Not all the time, but when you've got the pace, it's amazing to look like you're super aggressive, pulling off big overtaking moves. When you've got the speed, that sort of thing happens easy. There were certain races when I felt we had great pace and every time I as able to pull of big moves.
On the flipside, there were other races where I thought my race pace wasn't strong enough and I was in my rear view mirror a little bit too much. They are situations I have to work on – when you don't quite have the pace – focus out front of the car, rather than the back.
Q: What was your highlight for the year? You're first win for HRT at Sandown and Bathurst are standouts …
WD: I've gotta say Bathurst, but for very different reasons. As a driver, it's such a massive event and such a long day. It means so much to so many people, and the history involved. To win that, nothing even comes close.
The emotion of Bathurst and the enormity of it is better than anything I've ever been involved in before in this sport. Purely the relief, and getting some creditability that it brings and the opportunities I've been given since. What it does for your profile is just massive – I'm so grateful for having that result.
But personally, Sandown for me, getting my first pole and first race win for HRT, it was just as rewarding – if not more. It was my first win, two pole positions and the pace that I had over the weekend. Even finishing second in the second race. I wasn't on the soft tyres when a lot of guys were and I still finished on Garth's bumper. That result was great and it's something that I want to be able to replicate a lot more next year and that's what I have to do to be able to win the championship.
Q: So, can you win the championship in 2010?
WD: I'm confident we can do it. It comes down to a lot of hard work, just like I did this year. I worked harder this year than I've ever worked before in my motor racing career. I've got a great team behind me, we finished second, but now we have to dig extra deep, not look for magic and focus on your weaknesses.
There's not that many things that I have to do better. It's just a little more pace in some situations. A little more aggression in some situations, but also maintain that consistency. It's a fine line balancing all that. You can be the hero twice in every 10 races, but six of the other eight you're off the track! You've really got to weigh those things up. A lot of those big aggressive moves that you do are good, but the next time you try it, you're in the wall or you get a drive through penalty.
I never settle for second, but it's all about controlled aggression.
Q: There was a lot of talk about your relationship with Jamie Whincup. You blokes are good mates, but talk about the pressure of the pair of you fighting for a title …
WD: When we were housemates and he was driving for Triple Eight and I was with DJR, we used to sit around and joke about starting on the front-row of the grid. We did that this year. We used to also joke about getting a one-two race result – I think we did that six times this year!
Now, we finished one-two in the championship, and it's amazing. But I think about how hard we worked the last three years to get where we have, and it doesn't surprise me that we're able to do what we're doing. It certainly doesn't surprise me with the amount of success he has had.
Q: We're you able to have a beer post-season and have a laugh about how serious things got?
WD: Yeah, we did. We had a good laugh over the weekend in Queensland (during Alex Davison's bucks party). It's all normal now. It's all good. You've got to leave that serious stuff at the track, and I think we're good with that anyway.
When you're in the spotlight and it's all being hyped up, yeah, it does create a bit of tension. When it's all been done and dusted, we're just doing a job that we know how to do, and that's the way it will always remain. I'm sure it won't be the last time we're in that situation!