Will Davison: I need to be more aggressive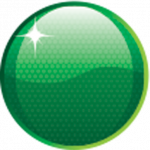 Will Davison says that aggression at certain points of a race is his key to becoming a threat for the 2010 V8 Supercar Championship Series.
After finishing second in the title race this year in the #22 Toll Holden Racing Team Commodore, Davison told Speedcafe.com.au that when he's in the mid-field, he has the ability to make ground, but when he's in the lead bunch, he needs to be more confident in his ability.
"There were occasions when I felt I could have been more aggressive," he says.
"It's something that I'm aware of and something I'll keep in mind.
THE FINAL RACE OF THE 2023 REPCO SUPERCARS CHAMPIONSHIP ON ONE OF THE WORLD'S BEST STREET CIRCUITS. GO ALL IN AT THE VAILO ADELAIDE 500, CLICK HERE TO BUY TICKETS
"There's not that many things that I have to do better. It's just a little more pace in some situations. A little more aggression in some situations, but also maintain that consistency. It's a fine line balancing all that.
"Under pressure, I feel good, I don't make mistakes. It's just working on my aggression in certain phases of the race and capitalising on opportunities better.
"When you've got the pace, it's amazing to look like you're super aggressive, pulling off big overtaking moves. When you've got the speed, that sort of thing happens easy. There were certain races when I felt we had great pace and every time I as able to pull off big moves.
"On the flipside, there were other races where I thought my race pace wasn't strong enough and I was in my rear view mirror a little bit too much. They are situations I have to work on – when you don't quite have the pace – focus out front of the car, rather than the back."
Davison says that HRT will be a threat for the V8 title next year.
"I'm confident we can do it," he says.
"It comes down to a lot of hard work, just like I did this year. I worked harder this year than I've ever worked before in my motor racing career. I've got a great team behind me, we finished second, but now we have to dig extra deep, not look for magic and focus on your weaknesses."
For an exclusive, in-depth Café Chat with Will Davison CLICK HERE