Virgin Racing launches in London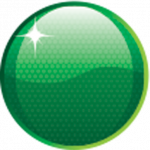 The Virgin Racing Formula 1 team was officially unveiled in London last night (Australian time).
300 guests assembled at the Louise Blouin Foundation in Notting Hill – the London district where it all began for the Virgin brand.
Richard Branson and the Virgin Racing management team of Nick Wirth (technical director), John Booth (sporting director) and Alex Tai (team principal) outlined the vision for their lean and revealed the team's dynamic young driver line-up.
Alongside Timo Glock (who was confirmed a few weeks ago) were two new additions to the Virgin Racing stable – Brazilian Lucas di Grassi and GP2's Portuguese revelation Alvaro Parente, who will be the third/reserve driver.
Glock will lead the team and is looking forward to 2010.
"I think it is a great opportunity for me," he told Autosport.
"I am really looking forward to it, and I have to say it is different. It is different to all that I have done before, but in a fun and positive way."
Glock said that he will be interested to see the progress that the team makes in year one.
"2010 will be a difficult year for us. It is the first year we have to find each other, and overall I would say the target is just to get the respect from everyone else," he said.
"The main point for me is the progress that we have do, the curve has to keep going up. If it flattens out then I will not be so happy, and I will push so hard to bring it back up again."
Virgin Racing welcomed no fewer than nine new partners to the team at the launch.