Pye, Kovacic and Taylor: AMSF Internationals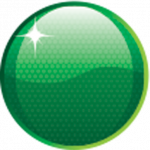 Scott Pye, James Kovacic and Molly Taylor have been selected as the Australian Motor Sport Foundation's International Rising Star representatives for 2010.
Pye, who drove for the CAMS Rising Star squad in the Australian Formula Ford Championship this year, is hopeful of using his AMSF status to springboard him into the UK Formula Renault 2.0 Championship, if he can raise the necessary budget.
Kovacic, a 16-year-old karting star and Formula BMW America contender this year, will compete in Star Mazda series next year as an AMSF International.
Taylor, 21, has been rewarded with a second season as an AMSF-backed after an impessive first year in the program. Taylor's 2009 campaign in the Suzuki Swift Sport Cup resulted in second place in the title. Taylor moves to the Citroen Racing Trophy in Europe, and looking to continue her rise through the international rallying ranks.
"I am extremely excited and honoured to have the continued support from the AMSF in 2010," she said.
"Spending 2009 in the UK has been a great opportunity for me and allowed me to develop a good foundation from which to build on in 2010. My goal is to be competing in the World Rally Championship and with the AMSF behind me I am able to keep moving towards this target."
Pye is no stranger to the AMSF International Rising Star colours, competing in the 2009 Toyota Racing Series in New Zealand with the assistance of the program.
"It's fantastic to be selected as a 2010 AMSF International Rising Star, I have been involved in the scholarship since 2007 so I am excited to continue the partnership further," Pye said.
"I will be hoping to compete in the 2010 UK Formula Renault 2.0 Championship and do Australia proud."
Kovacic has shown the world this year that he is ready to step up to the next level of his short but rewarding international career. Competing in the 2009 Formula BMW Americas series, Kovacic showed a lot of pace and secured his maiden victory, as well as five podiums along the way.
"The AMSF International Rising Star Program will definitely help me to progress further and bring home some championships. With this
fantastic support not only financially but in all aspects of motor sport, the AMSF will definitely give me an advantage against some of my competitors," Kovacic said.
The AMSF International Rising Star Program was established in 2008 to ensure talented young Australian drivers reach their potential on the international motor sport stage. The aim of the program is to manage and develop selected Australian drivers participating internationally, who are aiming to compete at the pinnacle of their chosen motor sport discipline. Previous drivers who have received funding and support through the AMSF International Rising Star Program include Daniel Ricciardo, James Davison, Will Power, Will Davison, Daniel Erickson and John Martin.