Musical chairs in World of Outlaws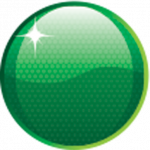 In what has the making of a 'super team' it is understood that two of America's most successful Sprintcar drivers will be teaming up in the 2010 World of Outlaws Series.
The undisputed king of the dirt track, Steve Kinser, will join four-time Outlaws Champion Donny Schatz under the Tony Stewart Racing banner.
Kinser will have Bass Pro Shops as his primary sponsor and Quaker State remains as his associate backer while it is expected Armor All will remain as the primary backer on the #15 entry driven by Schatz.
In an ironic twist, the 20-time Champion will fill the seat recently vacated by his son Kraig, who is set to take the wheel of the Steve Kinser Racing (SKR) #11k entry throughout 2010.
With the SKR operation, Kraig will be working with rookie crew chief Mike Kuemper in addition to Kraig's sister Stevie.
"It's definitely not a team full of veterans, but with the experience of the guys in the shop, not to mention my dad, we are just going to go out, have fun and try to win some races along the way," said Kraig.
The 11k will be a Maxim powered by Gerkin-Kinser Racing Engines.
SKR is searching for a primary sponsor for the team, which has secured associate sponsorship from Quaker State and Mesilla Valley Transportation.
In another move youngster Cody Darrah will driver the #91 Great Clips/Sage Fruit/ASE/Mopar entry for Kasey Kahne Racing (KKR) during 2010.
Darrah, a proud member of the Pennsylvania Posse group of short track racers, comes from an accomplished racing family that includes his mother Kitty, a former local stock car winner.
Darrah has recorded six victories in 2009, including a career-first World of Outlaws Sprint Car Series race win at the rescheduled Summer Nationals event at Williams Grove Speedway. That win led Kahne to offer Darrah the opportunity to race for KKR in the remaining World of Outlaws events at Rolling Wheels Raceway and The Dirt Track at Lowe's Motor
Darrah joins Brad Sweet and Joey Saldana in the Kasey Kahne racing line-up. Sweet is currently battling for the USAC Mopar Midget National Championship, 14 points shy of first in the driver standings. Saldana won a series-leading 20 races before finishing third in driver points.
Erin Crocker, who became the first female driver to win a World of Outlaws sprint car race in 2004, is expected to return to the dirt track in 2010. She announced on her Twitter account recently that she will be returning to sprintcar racing on a part-time basis.