TanderSport commits to four cars in 2010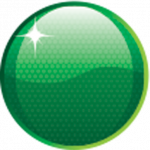 TanderSport will run a maximum of four cars next year – two in the Australian Formula 3 Championship and two in the Victorian Formula Ford state title.
The team, owned by Holden Racing Team driver Garth Tander and his racing wife Leanne, will run two F3 cars after recently purchasing the ex-Piccola Scuderia Dallara F307, adding to the team's existing F307.
Ben Creighton will drive one of those cars, while the team is talking to a number of contenders for the second seat.
Adding to TanderSport's F3 program is the new Stealth Formula Fords the team will run. The brand-new Duratec chassis will race in the Victorian state racing, plus a couple of selected national rounds.
While team owner Garth is currently enjoying a well deserved end-of-season holiday in Hawaii, he told Speedcafe.com.au that there will be lots going on in his Melbourne workshop.
"We've got a lot going on in terms of TanderSport. We've just taken delivery of another F307 car. We're building new Formula Fords as well. There's a lot going on in the business world as well as the race car world," he said.
"We bought the F307 because we sold our F304, so now we've got two 07s.
"Ben Creighton is locked in for one of those seats. We're speaking to three or four people at the moment and from an F3 point of view, it's the most active amount of interest in drivers looking for seats that the category has seen in some time.
"I'm reasonably confident we'll have two F3 cars next year."
In terms of his Formula Ford plans, West Aussie Bryce Moore will race one of the cars, with another driver close to confirmation.
"Initally the plan was to run two in National series, but we've decided that the smarter play would be to do the Victorian State series in the Duratec cars, and then pick and choose a couple of national series races in the second half of the year," Tander said.
"We're starting from scratch with the cars, we're running the new Stealth Duratec, so it's going to require some development, but I think we'll be on the pace by the time the first round of the state series is here, and I think by mid-year, we'll be ready to test ourselves and see where were up to against the National Series guys."