Paul Dumbrell's first taste of Ford power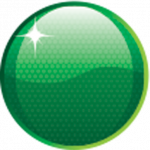 Paul Dumbrell has had his first taste of Ford Falcon power at Winton Motor Raceway today.
The 27-year-old drove Mark Winterbottom's Orrcon Steel Ford Performance Racing Falcon FG alongside regular FPR drivers Winterbottom and Steven Richards.
Dumbrell joins FPR in newly-expanded third factory entry, using the Rod Nash Racing #55 license with sponsorship from The Bottle O.
Dumbrell took time out during his maiden blue oval test to speak to Speedcafe.com.au …
QUESTION: V8 teams are only allowed four test days each year. FPR has saved one of its days for post-season, which might sound a bit odd to some, but it works out perfectly for you …
PD: Yeah, it's not an evaluation day or ride day. It's a proper test day and it's worked out really well.
Q: What's your initial impression?
PD: It's very impressive. Compared to the Walkinshaw stable that I've been involved with in the last few years, they've achieved a very similar outright pace, but they get to that point a lot differently.
It's good to get an eye opener and understand how the car works, how the team works and get a feel for everything before Christmas so I can come back in February's test day in six weeks time and hit the ground running.
Q: Has it been an eye opener? Are you surprised?
PD: From the outside, looking at where the strengths are with the car and now being able to feel them – it is very impressive. As an outright car, they are very similar, but you know, it's tuned differently.
I've got a lot to work with here and I'm pretty confident with the opportunity.
Q: Are you relieved that you've been able to get some laps in the car before the Christmas/New Year break?
PD: Definitely. Next year is going to be busy and there's not much time to rest. We've got a test day in February, followed by two back-to-back races overseas and it's going to be a big ask.
We're employed to do that, so there's no complaints, but at least this gives me a chance to go away, look at how it transpired today and come up with an action plan to get ourselves on the pace for the test day and the first two races in 2010.