Pagenaud joins Brabham at Highcroft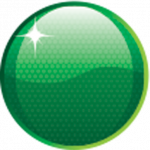 Frenchman Simon Pagenaud has signed on to join Australia's David Brabham at Patrón Highcroft Racing for the 2010 American Le Mans Series.
Brabham and Pagenaud were rivals this season, with Pagenaud driving as team-mate to Gil de Ferren, who fielded an Acura LMP1 prototype in the ALMS in 2009 in competition to Highcroft, who ran the same machinery.
But with de Ferren's team in a state of flux and looking likely to join the IndyCar Series next season, Pagenaud has signed on with the Duncan Dayton-owned team for 2010, joining forces with 2009 Le Mans 24 Hour winner Brabham at Highcroft.
Patrón Highcroft Racing were the 2009 ALMS champions with Brabham and Scott Sharp behind the wheel, but with Sharp off to concentrate on his own Ferrari team in the GT class in 2010, the former Atlantic Champion and Team Australia Champ Car driver has been drafted into the squad.
"When I made the decision to move to the US it was to focus on open wheel racing, but then an opportunity opened up for me in ALMS with Gil De Ferran and now to continue on racing here in the States with Patrón Highcroft Racing is great," said Pagenaud.
Pagenaud and Brabham drove together once in 2009 with sensational results, contesting the Spa-Francorchamps round of Le Mans Series in Europe – scoring pole position, the race victory and recording the fastest lap of the race with the Peugeot factory team.
The Aussie ace was high in his praise of Pagenaud, who was reportedly under consideration for the de Ferren IndyCar seat should that team's plans come to fruition. Hideki Mutoh and Honda's Formula Dream funding are now tipped to be favourites for that seat.
"I am absolutely delighted that Simon is now part of the Patrón Highcroft team and will be my new teammate," said Brabham.
"I've had two great years with Scott and now Simon comes in as one of the quickest and best sportscar drivers out there. I think the two of us should be as quick as any of the combinations in the American Le Mans Series next year.
"Having somebody like Simon come aboard provides added motivation for me because he is a very fast driver and I think we are going to push each other very hard to squeeze more speed out the ARX-01c.
"I don't want Simon to come in and be faster than me and he doesn't want to be joining his new team and be slower than his teammate either.
"We're both very team focused but our combination together should certainly push us forward.
"One of the advantages we'll have for 2010 is the fact that Simon and I are already very good friends and we have been working together with all the guys at HPD over the past couple of years.
"When we get to the first test we will be able to get stuck into the program straight away."
Pagenaud and Brabham will begin testing duties next month in preparation for the opening round of the 2010 American Le Mans Series that kicks off at the Twelve Hours of Sebring on March 20.