New qualifying format for Stars of Karting Series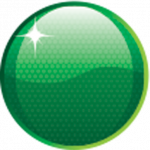 Organisers of the CIK Stars of Karting Series have announced a new qualifying format for the 2010 championship today.
The new format has been designed to provide more excitement to qualifying for competitors in each of the CIK-specification Pro classes – Pro Light(KF1), Pro Gearbox(KZ2) and Pro Junior(KF3).
Unlike the current format, which sees competitors contest a pair of four-minute sessions, competitors in next year's championship will contest one ten-minute session before the top five enter a two-lap 'shootout'
In the shootout, the fastest five from qualifying will record two timed laps against the clock to decide the starting positions one through five for the heat races. The fastest driver over one lap in this session will receive five championship points, second fastest four points and so on down to fifth place.
All drivers attempting to qualify will receive ten championship points, as opposed to the previous five for each of the two sessions they contested under the old format.
"We are continually looking at ways for the CIK Stars of Karting Series to provide excitement for both the competitor and the spectator – I genuinely believe that this new qualifying format achieves both of these goals," said CIK Stars of Karting Series co-ordinator Peter Galvin.
"The qualifying concept is one that came about after consultation with some of the top drivers in the country about how we can 'spice up' the qualifying format. After considering a number of options we have established what we believe provides a point of difference for the series while continuing to produce a spectacle."
The 2010 CIK Stars of Karting Series kicks off at Newcastle on March 5-7.