Lotus confirms Trulli and Kovalainen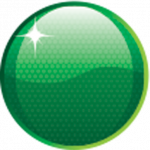 Lotus has confirmed its drivers for its newly-formed Formula 1 team.
As reported yesterday, Jarno Trulli and Heikki Kovalainen will race for Lotus, confirmed in a press conference held in Malaysia.
Malaysian-born Fairuz Fauzy was also announced as the team's third driver.
Lotus team principal Tony Fernandes said his drivers' mix of experience and exuberance will help the team in its first season.
"Trulli will bring us a lot of experience to develop the team. Heikki is a young driver with a lot of experience so I think we have fantastic drivers, with Fairuz as well. It is a wonderful mix of experience, youth and passion," he said.
Lotus is one of four new teams to join the 26-car F1 grid in 2010, along with Campos, US F1 and Manor.
Fernandes stated that the team's goal is to be the best of the newcomers.
"We are not setting any big targets, we want to at least be the best of the new teams," he said.
"But I think it shows our seriousness today by announcing two really world class drivers."
The line-up was revealed in a press conference in Kuala Lumpur by Malaysia's sports minister Ahmad Shabery Cheek and confirmed that the Malaysian government is supporting the new team.
"I'm very pleased that local talents have been recognised to help drive the team, with key appointments being made among Malaysians in particular," Cheek said.
"I'm very elated that the driver development programme is already underway to promote motorsports as an affordable sporting activity among Malaysians.
"This project will not only make the country proud but will be a launch pad for Malaysia towards future growth, especially towards high-tech industry. Indeed, this project should be 100 per cent supported by Malaysians, individuals or corporations to ensure it becomes a success.
"Since the prime minister announced the 1Malaysia project in September, I'm very happy to note that the team has achieved significant progress, with the car being fully built and tested and I believe they are on track to make an impact next season."