Briscoe: Power makes Penske stronger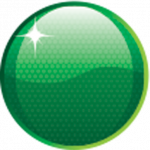 Aussie IndyCar frontrunner Ryan Briscoe says that the addition of fellow Australian Will Power to Roger Penske's IndyCar Series operation will make the entire organisation stronger.
Talking to 'Trackside with Curt Cavin and Kevin Lee' on Indianapolis radio station 1070THEFAN, Briscoe said that the addition of Power to the team and the expansion to three cars can only help he and Team Penske team-mate Helio Castroneves.
"We got a taste o fit this year and it worked really well," Briscoe told 1070THEFAN.
"Will is a huge talent and has got a ton of motivation. He's bringing a lot to the team for us.
"It's an addition of information and we get track time from three cars. Now, as we move forward, testing is becoming more and more limited so having more information on a race weekend is going to help us.
"It gives the team a stronger opportunity at winning the (Indianapolis) 500 and winning the championship with three strong drivers and teams going for it.
"This year it seemed like two cars plus one but definitely next year it's going to be three Penske Racing cars and we'll be working together 100 percent.
"He's going to be tough to beat, let me tell you."
Briscoe was pleased with the 2009 season, where he outlined himself as an outright front-runner and genuine IndyCar Series title contender aboard the #6 Team Penske entry.
"I had a lot of fun," said Briscoe.
"It was a little bit disappointing not to win it (the title) but all in all it was a fantastic year. We ran at the front all season long.
"It was a breakthrough season. I can go into 2010 knowing 'I can win this'."
Briscoe was critical of his own performance at the penultimate race of the season in Motegi, Japan, where a spin exiting pit road damaged his car and ultimately cost him the 2009 championship.
"I don't know if I'll ever shake off the Japan pit road accident," said Briscoe.
"I think I'll live with that forever. You can pretty much say that I lost the championship then and that's hard to get over."
Briscoe has a busy Christmas and New Year period, heading to Hawaii to marry fiancé and ESPN NASCAR Now host Nicole Manske before holidaying in Fiji and his hometown of Sydney.