Part-timers buoyed by V8 enduro split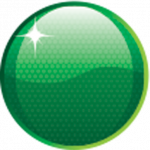 Australian racing drivers on the fringe of full-time V8 Supercar seats have rejoiced at the news that V8 Supercars will force 'primary' drivers to stay in their own cars for the two V8 Supercar endurance races next year.
Former Fujitsu V8 Series champions and Main Game drivers Steve Owen and Dean Canto told Speedcafe.com.au that the news is sure to produce better racing, while also opening up better opportunities for them as individuals.
"There are probably going to be 10-15 cars that can win, where in the last few years, there's probably been three," Owen said.
"Because Bathurst went so badly for me this year, I haven't even thought of a V8 Supercar for a month, but all of a sudden on Thursday, the phone rang three times in 20 minutes! No one had called me for six weeks, so I quickly realised why I was getting all these calls!
THE FINAL RACE OF THE 2023 REPCO SUPERCARS CHAMPIONSHIP ON ONE OF THE WORLD'S BEST STREET CIRCUITS. GO ALL IN AT THE VAILO ADELAIDE 500, CLICK HERE TO BUY TICKETS
"The new rule, for me, means that I can go to Bathurst and realistically win the race. I think it's the best news I've heard in the long time."
Canto, a dual Fujitsu V8 Series winner and Ford Performance Racing endurance driver for the past two seasons, said that while there might be better opportunities, he still wants to find the most competitive ride.
"For me, it's a matter of seeing what's the best deal for me – both financially and equipment-wise," he said.
"This new system will be a great thing. This will definitely spice it up a bit more. It's always been the usual suspects winning the races.
"Look at the coverage at Bathurst. If Tander/Davison weren't on the TV screen, it was Whincup/Lowndes. We get out into these races twice a year and get no coverage, other than the parade lap.
"It will be good for the guys who want to prove they can drive and that they're worthy of a full-time drive. It's also a chance to be with a regular driver and compare lap times and see where you're really at."
When the news broke on Speedcafe (last Thursday) that primary driver would split, leading Main Series drivers Todd Kelly and Garth Tander publically slammed the decision, calling it "ridiculous" and "stupid."
Fujitsu V8 Series team owner Matthew White told Speedcafe.com.au that people need to realise that that the decision was made for the benefit for the sport as a whole.
"I think a couple of those drivers need to pull their heads in. It's not all about them," he said.
"They need to stand back and look at what's good for the sport. Now, you're giving potential up and comers a chance at getting one of those prized seats that they wouldn't otherwise get.
"When I got into the series, there was a big carrot there – if you invested yourself in the series and had a crack at the Fujitsu Series, you can make it work for you. Part of my racing budget for those years when I drove came from my endurance drives.
"The rule is good for the sport. There are some disadvantages from some of the leading team's point of view, but it gives them the miles that they need, and there's plenty of drivers out there on the bench line that have proved that they're as good as anyone else out there.
"If you look hard enough, there's 20 guys out there that can do a good job and. For sure, it's going to help my team and the Fujitsu V8 Series. It will give people more of a reason to do it. From my point of view, it's a positive all round."
So, what do you think of primary drivers being forced to split for the endurance races? CLICK HERE to have your say …