NASCAR hero gets Aussie Sprintcar ride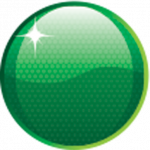 NASCAR star Tony Stewart will compete at Sydney's Tyrepower Parramatta City Raceway later this month.
Stewart will headline a three-way American invasion on PCR, joined by four-time World of Outlaws Champion Donny Schatz and All Star Series Champion Tim Shaffer at the Sydney venue over the Christmas/New Year period.
Stewart, a champion in both the NASCAR Sprint Cup (2002, 2005) and IndyCar Series Champion (1997), has raced at Parramatta before during the formative years of his racing career. He will campaign a car prepared by Australian speedway legend Garry Rush alongside Schatz in four of the biggest events on the Australian speedway calendar. The first meeting will be on Boxing Day (Dec 26) for the Valvoline Australian Sprintcar Grand Prix before backing up a few days later (Dec 29) for the Hogs Breath Sprintcar International.
On the first weekend in the New Year (Jan 2/3) Stewart, Schatz and Shaffer will be joined by fellow American Jason Johnson and Australia's best including Brooke Tatnell, Max Dumesny, Robbie Farr, Ryan Farrell and Kerry Madsen to battle for the $50,000-to-win Scott Darley race presented by Coca Cola.
Rush, one of the Directors of Sydney Speedway Pty Ltd, the promoters of Tyrepower PCR, is delighted to have Stewart and his American counterparts competing at the venue.
"After starting his own NASCAR team at the beginning of the year, Tony has had a very long year and his main focus is to come to Australia to unwind while enjoying some time away from the pressure of racing at the top level," said Rush.
"However, he is a true racer at heart and has jumped at the opportunity we have provided him to race at Tyrepower Parramatta Raceway while combining it with some holiday activities both around Sydney and other parts of Australia."
Stewart, 38, has won in the top level of NASCAR on 37 occasions, including four times during the 2009 season taking his career earnings to in excess of $80 million.
Stewart has been a standout performer on the oval track for the past 20 years taking out numerous championships along the way including a trifecta of USAC Championships (Midget, Sprint Car and Silver Crown) during 1995.