Awesome Audi R8 for Australian GT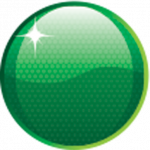 Former Australian GT Champion Mark Eddy has secured an Audi R8 GT3 for next year's Championship.
Eddy will debut the car at the category's first round at the Clipsal 500 in Adelaide (March 11/14).
The car is the first Audi R8 GT3 to be sold to a private buyer outside of Europe.
The stunning Audi R8 GT3 is a rare and exotic car with very few having been produced.
"We are ecstatic that Audi will be represented on the ever expanding GT grid in 2010 in the hands of 2008 GT Champion Mark Eddy," said series director Rachael Wagg.
"The debut of Audi in the Championship adds to the incredible range of exclusive marques represented in GT. I am sure all Australian race fans cannot wait to see the Audi R8 GT3 perform next year."
Eddy has sold the Lamborghini Gallardo GT3 that he used to secure last year's championship to West Australian driver Ross Zampatti.
Zampatti's has competed in such events such as the Dubai 24 Hour, Spa 12 Hour, and regular appearances at Silverstone, Hungaroring, Monza, Hockenheim, Brno, Misano, Nurburgring, Dijon, Vallelunga, Imola, Spa, and Malaysia in a variety of machinery.