J-WRC Champion plans long-term link with Ford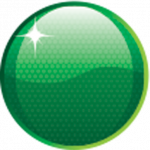 Newly-crowned Junior World Rally Champion (J-WRC) Martin Prokop will drive the all-new Ford Fiesta S2000 next season in the first year of a long-term plan with Ford's rally machinery. The 27-year-old Czech will tackle seven rounds of the new FIA WRC Cup and S-WRC, beginning with the opening rally in Sweden in February.
The new-for-2010 FIA WRC Cup and S-WRC are both support series for the FIA World Rally championship. The FIA WRC Cup is for teams competing with S2000 cars. The S-WRC is a drivers' championship for competitors in S2000 cars. Teams and drivers can select seven out of 10 events in which to score points, of which two must be outside Europe.
Prokop and co-driver Jan Tománek plan to use next season as a platform from which to step up to the primary WRC in 2011.
Prokop's Jipocar Racing team will prepare and maintain the Fiesta S2000 from its base in Jihlava, Czech Republic. There will be little time for Prokop to acclimatise himself to his new car as the team will receive the Fiesta S2000 just a couple of weeks before Rally Sweden (11 – 14 February).
"I decided to drive the Fiesta S2000 because it is a great, beautifully built car," said Prokop. "I like the way Ford organises its WRC campaign, as well as the fact it knows how to present its successes and effectively support its customer teams."
Prokop could become the first graduate of Ford's recently-completed ladder of opportunity, designed to take talented young drivers from the sport's grass roots to rallying's top tier.
"Ford has a clear vision of helping young drivers to climb the rallying ladder. It will be possible to convert a Fiesta S2000 to a new specification WRC car for 2011, which is ideal for me. I want to go ever-further as a rally driver, therefore I find this possibility of a smooth transition to WRC very appealing," he added.
"We are delighted to have the current Junior World Rally Champion in one of our cars," said M-Sport managing director Malcolm Wilson, whose company developed the Fiesta S2000 and is Ford's senior partner in international rallying.
"I'm pleased Martin has made the commitment to take the S2000 route in his career as it is the next step up from a J-WRC car. We're looking forward to working with him and giving him as much technical support as possible. We have had great interest in the Fiesta S2000 already and the S-WRC is looking to be an exciting championship for all the drivers involved next year," added Wilson.
In addition to the S-WRC, Prokop and Tománek could tackle some rounds of the Czech Rally Championship in their Fiesta S2000. Under consideration are high-profile events like the Bohemia Rally and the Barum Rally. "It won't be about collecting experience. We have driven enough world rallies to have higher ambitions. The crucial point for us is to learn quickly how to work with the new car. If we manage that, I'm sure we will be able to maintain our level from 2009 in S2000 next year. And this means fighting for the podium in each rally." he said.